Advertisement

NODAR Inc has launched the first demonstration of its Hammerhead 3D vision platform. According to the company, this is an important step towards truly safe, mainstream autonomous driving.
NODAR Hammerhead delivers high-density 3D point-clouds at ranges up to 1,000m with accuracy, eclipsing mono-camera and LiDAR performance and paving the way to L3 and higher autonomy.
This achievement includes small object detection at previously impossible ranges. In the demonstration released Thursday, Hammerhead is used to detect and accurately measure the distance to a 10cm brick at a distance of 150m.
NODAR said reaching this milestone is groundbreaking in two key ways. The first one is detecting unknown objects at 150m providing ample time to safely avoid collisions at highway speeds (4.5 seconds at 120kph/74mph).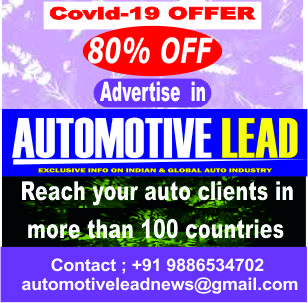 The second one is competitive solutions based on a single camera utilizing AI and inferencing may be able to detect known large objects at this range, however, many lethal obstructions will be unknown to these systems or too small, and will fail detection.
Leaf Jiang, NODAR founder and CEO, said, "The automotive world knows that current ADAS systems must advance to ensure human safety. Today, we've taken a fundamental step towards demonstrating that higher levels of automated driving are achievable with existing sensor technology in the immediate term.
At NODAR we believe autonomy should never compromise safety, and that a camera-based solution is the only way to deliver on the performance, safety, and pricing requirements of the mainstream automotive market."
Real-time experiment
NODAR's technology measures the physical environment in real-time, providing distance data for every pixel in view, regardless of whether an object is known or unknown.
NODAR Hammerhead delivers a new level of safety where existing solutions fall flat. Mono-camera solutions relying on deep learning to estimate depth are inherently limited by finite training sets, compute requirements, and known object ambiguity (adult vs. child can introduce range error of 50%), exposing life-threatening uncertainty.
Many fatal and highly publicized accidents in recent years serve to emphasize the shortcomings of existing systems. LiDARs rely on scanning beams and can easily miss small objects.
(With inputs from Automotive Lead Research Team)
If you like this article from Automotive Lead, please feel free to share this in your social media platforms to help your contacts to understand more on this subject
Also read: Global self-driving car market expected to reach $441.02 billion by 2027