Advertisement

Texas Instruments (TI) has introduced a new automotive battery monitor and balancer. The new product reports high-accuracy voltage measurements in systems up to 800 V.
Besides, the BQ79616-Q1 streamlines Automotive Safety Integrity Level (ASIL) D compliance in hybrid electric vehicles (HEVs) and electric vehicles (EVs).
According to TI, the BQ79616-Q1 battery monitor and balancer is the industry's first to include a patented wake-up-at-fault feature. When paired with the BQ79600-Q1 SPI/UART communication interface, it enables total system shutdown when the vehicle is parked or turned off.
This helps design engineers conserve battery power, improve cell balancing and support safety requirements. To learn more about TI's wake-up-at-fault feature, read the technical article, "Conserve battery power in HEV/EVs with automatic host reverse wake-up."
Accurate measurement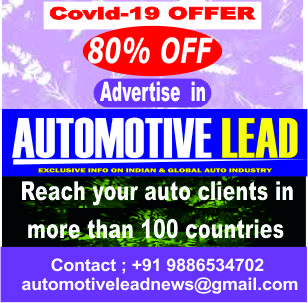 Filtering system-level noise to accurately measure battery-cell voltage and temperature and reliably reporting this information to the microcontroller (MCU) are key design challenges for automotive manufacturers. The BQ79616-Q1 addresses both of these challenges to help engineers achieve battery safety goals and maximize distance per charge in wired and wireless battery management systems.
The company said BQ79616-Q1 is the first in a next-generation family of TI battery monitors and balancers to support high-accuracy monitoring for a broad spectrum of battery chemistries, including lithium-iron phosphate (LiFePO4).
This enables automotive makers to more precisely measure battery state-of-charge and state-of-health, thereby reducing cost. The BQ79616-Q1's integrated digital low-pass filter and high-precision analog-to-digital converter optimize signal measurement accuracy, delivering cell-voltage measurements with less than 2 mV of error.
The new monitor and balancer meets component-level requirements of ISO 26262, supporting ASIL D compliance for voltage measurement, temperature measurement and communication – dramatically reducing bill of materials (BOM) and software overhead. With the industry's fastest time in diagnosing battery failures, 100 ms in 400-V systems, the BQ79616-Q1 enables greater system reliability and battery safety.
(With inputs from Automotive Lead Research Team)
If you like this article from Automotive Lead, please feel free to share this in your social media platforms to help your contacts to understand more on this subject
Also read: Molex reveals results of Global Automotive Survey