Advertisement

Castrol has launched Castrol POWER1 ULTIMATE. According to the leading automotive lubricants company, this is the newest addition to Castrol's range of cutting-edge and full synthetic motorcycle engine oils.
The new product anchors on a unique 5-in-1 formula engineered to equip the bike for outstanding performance. Formulated and designed for motorcycle and performance enthusiasts, the company said Castrol POWER1 ULTIMATE offers a broader range of choices for those who are not only passionate about riding but also particular about the care of their two-wheelers.
The new range comes with 5 benefits such as Acceleration, Protection, Smooth riding, Keeping Engine cool and Enduring Performance.
The new Castrol POWER1 ULTIMATE has been tested under extreme conditions on different parameters.
Talking about the launch, Sandeep Sangwan, Managing Director, Castrol India Limited, said, "Since its inception, Castrol has always come up with unique ways to anticipate and stay ahead of ever-evolving consumer preferences through advanced technologies.: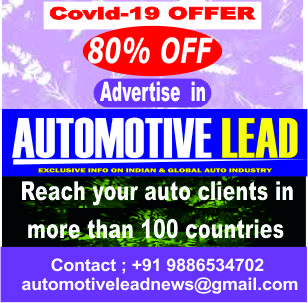 He said that it is with this pioneering spirit to delight their customers that the Castrol POWER1 ULTIMATE range has been crafted.
For bikers
Designed specifically for bikers who enjoy the thrill of riding, the newest member of the Castrol family is committed to delivering ultimate performance, thus extending our vision to make tomorrow bigger for our consumers, he added.
Renowned MotoGP racer Cal Crutchlow unveiled the new livery on his bike with Castrol POWER1 ULTIMATE at the Valencia Moto GP race.
Crutchlow said, "The biking landscape is continuously evolving in India and there is a heightened enthusiasm for better performance from bikes."
Lubricants play a critical role in performance delivery and long-running of the bike. Castrol has a strong heritage in motorcycle racing and has now developed the latest product.
(With inputs from Automotive Lead Research Team)
If you like this article from Automotive Lead, please feel free to share this in your social media platforms to help your contacts to understand more on this subject