Advertisement

ICAT conducted the fourth edition of International Symposium on Automotive Tyre Technology (isATT'21) on January 14 and 15, in which experts discussed future direction of R&D in tyre industry.
At the event organised by International Centre for Automotive Technology of India, popularly known as ICAT, experts discussed the above with specific reference to automobile industry's needs and applications.
The webinar was inaugurated in the presence of Jayanta Roy Chowdhary, DDG (Standardization –P&M) Bureau of Indian Standards (BIS), Saurabh Diddi, Director, Bureau of Energy Efficiency (BEE), Dr Arun Jaura, Managing Director, Michelin India Technical Centre, Tom K Thomas, Executive Director, CEAT Ltd., Dinesh Tyagi, Director, ICAT and Sunil Kumar Kalia, Chief Business Oficer, ICAT.
Speaking on the occasion, Chowdhary stressed upon the requirement of fuel efficient and safer tyres for upcoming vehicles having lots of advancements. Diddi has informed about STAR rating program for Energy efficient tyres. Tyre Star rating will play key role to cut down the CO 2 footprint and significant fuel expense tariff. It will also be helpful to end users in selection of replacement tyres.
Tyagi emphasized on future tyre technology like airless tyres etc., road safety and upcoming regulations on TPMS. Tyagi has informed that ICAT has complete test facilities for testing of tyres as per AIS:142.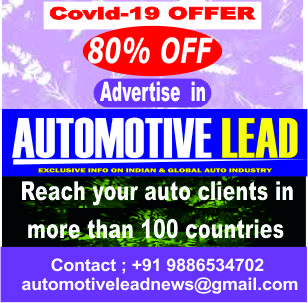 Kalia highlighted that ICAT's tyre test facilities are glaring example of "Atmanirbhar Bharat" as the same are indigenously designed and developed having all technical accreditations from NABL (ISO:17025) and approval of BIS.
Advanced test facilities
Kalia also declared that ICAT is equipped with advanced test facilities like Rolling Resistance and Wet Grip which are required for STAR Rating testing of tyres as per BEE notification. Apart from these facilities, ICAT has facilities for Rolling Sound Emission, NVH testing for tyres (indoor), ISO tracks etc. to cater the needs of tyre manufacturers.
Dr R Mukhopadhyay, Director and Chief Executive of HASETRI and Director (R&D) of JK Tyre & Industries Ltd. highlighted on future direction of R&D in tyre Industry with specific reference to automobile industry's needs.
(With inputs from Automotive Lead Research Team)
If you like this article from Automotive Lead, please feel free to share this in your social media platforms to help your contacts to understand more on this subject
Also read: Electric cars' environmental friendliness still under doubt, says Continental study