Advertisement

Because of the COVID-19 pandemic, the Automotive software market witnessed a significant dip in 2020. The market is expected to have a short-term effect and register a high again in 2021 due to passenger's interest to use high-end technology and connectivity solutions in their vehicle.
The worldwide automotive software market (AS market) size stood at just $ 8660 million in 2018. Now it is expected to touch $ 18600 million by 2025, with a CAGR growth rate of 10.1 percent during 2019-2025, a report released by Valuates Reports said.
The increasing usage of computer components to implement various vehicle technologies including ADAS and infotainment systems are contributing to the growth of Automotive Software.
The growing automobile industry, combined with technology advances, improves the driving experience while ensuring drivers' safety. In turn, these advantages are expected to propel the automotive software market size,
Influencing Trends.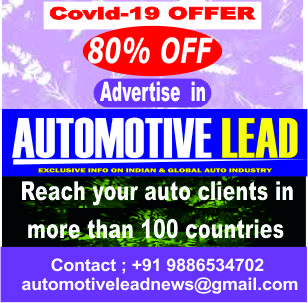 With the increasing popularity of connected and autonomous vehicle technologies, the automotive software market is expanding exponentially. As a result  the automotive embedded computing became a core area for advancement.
The increasing advanced services in connected cars is inturn pushing up the growth of automotive software Market size. These services allow fleet operators, drivers, shippers, dealers, carriers, service stations, insurance companies and other authorities to connect with each other in real-time through cloud platforms.
Also the government imposing strict regulations in vehicle safety area and collaboration between the government and automotive software developers are expected to expand the growth of automotive software market.
The rapid adoption of IoT (Internet of Things) sensors in automobile industry and increasing penetration of internet will also support AS market.
Technologies like vehicle-to-vehicle (V2V) and vehicle-to-infrastructure (V2I) expand the usage of electronic products in automotive software.
Regional Look
North America holds the largest AS market share with about 60 percent during the forecast period. Europe also is expected to hold a significant market share. The growing concern related to passenger safety and vehicle has led to the adoption of smart transport systems in Europe.
Asia Pacific region is expected to record significant growth due to the increasing adoption of connected cars and the presence of major companies like Baidu, Alibaba, etc.
The vehicle management software is expected to have 30 percent share in AS market by 2025. The autonomous driving software segment is forecasted highest growth at a rate of 18 percent. Automotive players are rapidly implementing emerging technology, such as Artificial Intelligence, Virtual Reality & Augmented Reality and these activities help AS market to grow.
If you like this article from Automotive Lead, please feel free to share this in your social media platforms to help your contacts to understand more on this subject.