Advertisement
Wejo, Moonshadow Mobile, the University of Maryland CATT Lab, has joined hands with the Eastern Transportation Coalition to provide information about real-time hurricane evacuation information.
This connected vehicle solution will provide information to the Departments of Transportation of Alabama, Florida, Georgia, North Carolina, Tennessee and Virginia with a real-time traffic monitoring system during the hurricane season.
The system will use data coming from Wejo, and it's network of connected vehicles, as people are evacuating to get out of  approaching hurricane.
During evacuations, generally one of the major problems for traffic managers is how to avoid congestion on major escape routes.
Connected Vehicle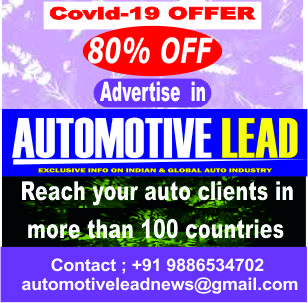 With the Moonshadow & Wejo live system, the traffic managers are able to access information on speeds and congestion from hundreds of thousands of driving vehicles within minutes.
They understand when traffic is becoming congested and where they require to implement lane direction reversals to increase capacity.
The system also suggests which alternate routes are still moving well and how traffic can be redirected.
Denise Markow, Director of the Eastern Transportation Coalition, said, "I am very excited to bring this ground-breaking work to our member states. Real time volumes are the most important piece of missing data that agencies need today, especially when monitoring severe weather events such as hurricanes."
Wejo collects data from more than 18 million active vehicles in the United States with around 100 percent road coverage.
Moonshadow receives 95 percent of the data from Wejo within 60 seconds of it leaving the vehicle. The collected data is feed into Moonshadow Live Traffic, an online service based on Moonshadow's DB4IoT connected vehicle database engine.
According to Eimar Boesjes, CEO of Moonshadow, "In today's transportation planning world, the problem has been turning the vast amounts of available connected vehicle and mobility data into useful information that helps planners and agencies make informed decisions."
If you like this article from Automotive Lead, please feel free to share this in your social media platforms to help your contacts to understand more on this subject.