Advertisement

Global Electric Vehicle Battery Market that stood at $ 35.16 billion in 2019 is projected to touch $ 133.46 billion by 2027, registering a CAGR growth of 18.05 percent from 2020 to 2027, says a latest report released by Verified Market Research.
Decreasing resources of oil & gas and damaging  environmental conditions with the use of gasoline vehicles are having a positive impact on the demand for electric-powered vehicles. This inturn contributes to the electric vehicle battery market growth.
The ongoing development of lithium-ion batteries  enabled battery makers to manufacture a high-performance battery to satisfy the requirement for lightweight vehicles.
What is What?
An electric battery in a vehicle is generally referred to as a secondary power source that uses chemical energy stored in it.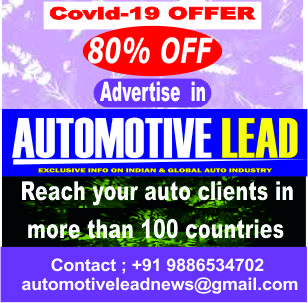 It is also called a traction battery that gives motive power to the electric or hybrid vehicle. The electric vehicle batteries are divided into several categories like starting, lighting and ignition (SLI) batteries.
In an electrically driven vehicle, the varieties of batteries used are Lead-acid, Zebra, Nickel-metal hydride and Lithium-ion.
Lithium-ion technology
The emergence of Lithium-ion technology drove the growth rate for batteries in the past years. Lithium-ion batteries are light in weight but with a high energy density. So it decreases the overall weight of the vehicle while increasing the efficiency.
The battery fitted in an electric car is a proven technology that will serve for many years. According to Nissan, its electric car batteries will serve 100,000 miles or eight years and Tesla also offers a similar warranty.
The increasing production activities of automotive in countries like China, Germany, Mexico, Japan, South Korea and Taiwan are expected to fuel the growth of the electric vehicle battery market, the report by Verified Market Research said.
The increasing investments by the government in the name of subsidies in developing infrastructure for electric vehicles in several countries including India would also contribute to the market growth.
Key players in electric vehicle battery space include Panasonic Corporation, Hitachi, Ltd., Narada Power Source Co. Ltd., GS Yuasa International Ltd., Byd company limited, Contemporary Amperex Technology Co Ltd., LG Chem Ltd., SAMSUNG SDI CO., LTD., Johnson Controls International PLC and General Motors Company.
If you like this article from Automotive Lead, please feel free to share this in your social media platforms to help your contacts to understand more on this subject.