Advertisement

Global Automotive Engineering Services Outsourcing Market Analysis 2020 report has been added to ResearchAndMarkets.com's offering.
The study has said Global Automotive Engineering Services Outsourcing market is expected to reach $324.78 billion by 2026 growing at a CAGR of 25.7% during 2019 to 2026.
Automotive engineering aka automobile engineering is a combination of mechanical, electrical and material science.
Concerned with design, development, production and safety testing of vehicles, automotive engineering services outsourcing include cars, trucks, motorcycles, scooter, and others.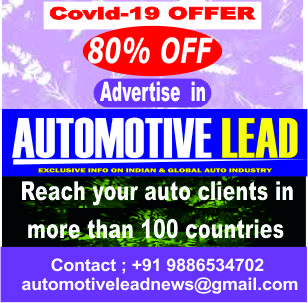 Automotive engineering field is research-intensive and involves the direct employment of mathematical models and formulas.
Outsourcing supports a variety of capabilities, including designing the parts of a vehicle, working with a company's supply chain, and developing aftermarket support for engineering.
Things such as growing demand for fuel-efficient vehicles, availability of low-cost skilled labour, gradually strict government regulations, growing collaboration activities between original equipment manufacturers (OEMs) and engineering service providers (ESPs) are fuelling the market growth.
On the other hand, the report says high cost related to engineering services is likely to restraint the market.
Body and chassis segment is expected to grow at the significant rate during the forecast period, due to the high preference for light-weight chassis that result in lesser fuel emission.
Low emission
Besides, manufacturers are emphasizing on adhering to the norms related to a low emission, which, in turn, is driving the growth of this segment. Further, the growing focus on safety feature in vehicles is driving the demand for body and chassis segment.
In addition, increasing emphasis on the safety of vehicle structure is expected to fuel the demand for chassis systems over the next seven years.
Alten GmbH, Bertrandt AG, RLE International Group, Altran Technologies S.A., P3 Automotive GmbH, EDAG Engineering GmbH, Gigatronik, IAV GmbH, Altair Engineering Inc., HORIBA Ltd, FEV Group, Infosys Ltd, Intertek Group plc, Magna International Inc., Ricardo Plc, and Magneti Marelli S.p.A have been named as key vendors.
(With inputs from Automotive Lead Research Team)
If you like this article from Automotive Lead, please feel free to share this in your social media platforms to help your contacts to understand more on this subject
Also read: Nitin Gadkari inaugurates SIAM's virtual safety gallery to create awareness on road safety