Advertisement

Agility Fuel Solutions, the US-based leading global producer of CNG fuel systems for heavy-duty vehicles, is likely to launch its products and solutions in Busworld India 2018.
The eighth edition of Busworld India 2018 is an international Business-to-Business Bus & Coach exhibition. The expo is scheduled between August 29 and 31 at Bangalore International Exhibition Centre in Bangalore.
In an email interaction, Ravindra Vasisht, Regional Director – India, Agility Fuel Solutions, said, "Agility of USA is the world leader in offering complete alternative fuel clean energy system solutions for bus/truck applications apart from giving game changing solutions in the sector where we have trucks operating over 1500 kms on one charge of CNG in the USA.
Visit Agility at booth A 146 in Busworld India 2018
In keeping with the changing global trends we have solutions for CNG, Hydrogen, Electric, LNG and Hybrids and are hence future ready you may say.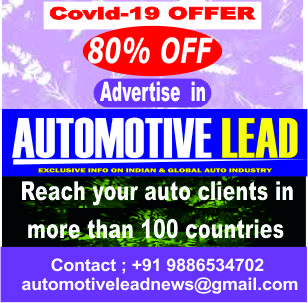 "We hope to use the Busworld to be our launch pad into India and be the first global corporate in India with a wide variety of system solutions.  We had been invited to address a large audience by Niti Aayog in November a year ago to talk about future fuel options for the automotive industry which was very well received and gave us the encouragement to enter the Indian market," Vasisht added.
Also Read : Automotive Lead now an official media partner for Busworld India 2018
Other Busworld India related stories in  Automotive Lead magazine:
Busworld India 2018 Delhi road show promises a bigger & better show