Advertisement

Society of Indian Automobile Manufacturers (SIAM) conducted its seventh lecture, on the Safety Features of Passenger Vehicles.
The panel included industry veterans including Dr Tapan Sahoo, Chairman, SIAM International Harmonization Group & Executive Vice President, Maruti Suzuki India Ltd, Ramashankar Pandey, Managing Director, Hella India Lighting, Anil Kumar, Co Chairman, SIAM International Harmonization Group & Senior General Manager- Body & Trim Cars, Tata Motors Ltd, Dr Sitarameswara Sarma Akella, Vice President, Mahindra & Mahindra, Kartikeya Joshi, Chief Executive Officer, Minda iConnect, and Prashant K Banerjee, Executive Director, SIAM.
The lecture focused on creating a sustainable road safety roadmap through technological breakthroughs and policy implementation. The lecture also stressed upon adopting global best practices in a localized manner to make roads safer.
Speaking on the occasion, Prashant K Banerjee said, "Despite legislating several vehicular and road safety best-practices, India registers about five lakh road accidents annually – one of the highest in the world."
He added that although passenger vehicles today adhere to best safety norms and have ultra-modern safety features installed, there is a dire lack of holistic enforcement procedures, a level-playing field and awareness amongst consumers regarding safer mobility.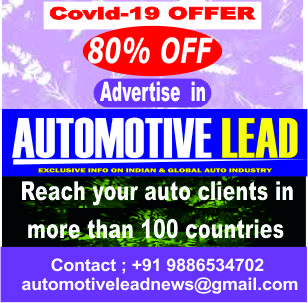 "We, at SIAM, have been working towards establishing a platform where industry players can come together and find viable solutions to road safety concerns that are impacting one and all. The Government intervention through regulation complimented by public participation holds the key for road safety".
The lecture, While laying an outline of the world markets with respect to Global Safety Standards for Passenger Vehicles alongside India's accomplishments, highlighted the importance of developing new features and regulations to reduce the constantly rising fatality rate in the country.
Thought-provoking sessions
The thought-provoking sessions included discussions focussed on what other safety best-practices can be actualised and the sorts of mechanical progressions and intercessions that can be started to tackle the unabating concern pertaining to road safety.
All members consensually agreed that Indian road infrastructure needs to be ameliorated in addition to standardisation of features like Anti-Lock Braking Systems (ABS), Electronic Brake Force Distribution (EBD), Airbags, Traction Control System (TCS) and Lane Departure Warning Systems (LDW).
Insights on 'Road Safety through Technology & Regulations – Put First Thing First', 'Indian Passenger Vehicles: Active and Passive Safety Priorities', 'Global Standards of Passenger Vehicles Safety and relevance in India' and 'Implementation of AIS 140', were provided by panelists.
(With inputs from Automotive Lead Research Team)
If you like this article from Automotive Lead, please feel free to share this in your social media platforms to help your contacts to understand more on this subject
Also read: Advanced Driver-Assistance Systems market to reach $ 72.9 billion by 2026