Advertisement

VE Commercial Vehicles Ltd has started production at its new truck manufacturing unit at Bagroda, Bhopal in Madhya Pradesh This is the company's eighth manufacturing facility in Madhya Pradesh.
The plant, set up with Industry 4.0 standards, was inaugurated by Chief Minister of Madhya Pradesh Shivraj Singh Chouhan. He also flagged off the new trucks rolled out from this plant.
Thanks to this plant at Bagroda Industrial Area, VECV said it becomes the pioneer company in development of a new industrial estatea.
Following the establishment of this unit, a number of ancillary units are expected to come to Bagroda.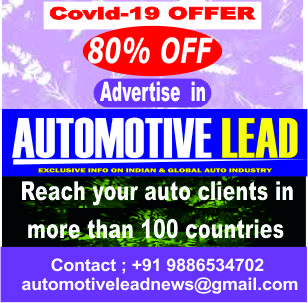 Way back in 1986, the company's truck plant became the pioneer in establishing Pithampur Industrial Area, which was a not an industrial district at that time, said the company.
VECV is one of the large investors in the State with more than Rs 5000 crores in its eight plants. Besides this, it has attracted more than 100 ancillary and other suppliers for supplying the parts required in manufacture of trucks. As a result, VECV has generated direct and indirect employment for over 30,000 people including suppliers and associates.
Speaking at the inaugural of the new plant, Industry Policy and Investment Promotion minister, Madhya Pradesh, Rajvardhan Singh Dattigaon said, "Congratulations to VECV for coming up with a brilliant state of the art plant which is equipped with all the modern facilities and is one of its kind in the world. The company has acted as the green shoot investors in Madhya Pradesh and have been a magnet to draw other industries to the state."
CM's comments
Chief Minister Shivraj Singh Chouhan said, "I am very delighted to see the dream, that we had seen two years ago, to get fulfilled in front of my eyes. It is an honour to be inaugurating VECV's Bhopal plant along with the Industry Minister."
Vinod Aggarwal, Managing Director and CEO, VECV said, "It's a very proud moment for us today when we commence commercial operations at our new plant. This is atestament to our commitment to the State of Madhya Pradesh with eight plants in the State now. We are extremely happy of the industry friendly policies, as well as the very peaceful industrial atmosphere of the state"
With VECV's vision to modernise the commercial transportation, this plant has been set up based on world class manufacturing technology with connected machines following IoT methodology and Industry 4.0 standards. In the first phase, the plant will have the capacity for manufacture of 40,000 trucks.
(With inputs from Automotive Lead Research Team)
If you like this article from Automotive Lead, please feel free to share this in your social media platforms to help your contacts to understand more on this subject
Also read: SIAM holds lecture on safety features of passenger vehicles