Advertisement

Arbe has announced a partnership with Qamcom to expand its 4D Imaging Radar Solution to additional vehicle applications.
Thanks to the partnership, the solution will be expanded to applications like trucks, buses, delivery PODS, and industrial verticals like industrial robots, security systems, ground protection, drones, traffic monitoring, and many more.
While Arbe is the provider of next-generation 4D Imaging Radar Chipset Solution, enabling high-resolution sensing for ADAS and autonomous vehicles, Qamcom is a leading specialist company within technology applications.
Qamcom will offer the customization of the imaging radar systems based on the Arbe chipset technology that will serve the unique function of each vehicle or application, in various implementations scales.
Johan Lassing, Chief Executive Officer of Qamcom, said, "Choosing Arbe as a partner was an obvious choice since there is no other radar chipset solution on the market that is comparative."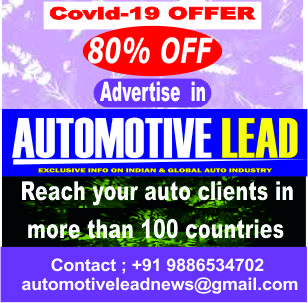 He added: "Traditional or contemporary radar solutions don't solve the challenges that autonomous vehicles face. Arbe revolutionized radar by creating a sensor that provides a never-before-seen image which is close to the image that vision based sensors achieve that also has the properties of radar – Arbe's 4D Imaging Radar Solution has the potential to be the primary sensor candidate for the sensor suite of any autonomous and semi-autonomous applications and next generation perception platforms."
Thanks to the partnership, Arbe's 4D Imaging Radar solution will bring a 'true level of safety, unmatched radar performance, and paradigm-changing perception to new industry verticals – including both dynamic and static applications.'
Arbe's solution is the world's first radar to separate, track, and identify objects in 2K ultra-high resolution in both azimuth and elevation, achieved via a proprietary chipset of 48 receiving and 48 transmitting RF channels and a dedicated processor chip.
By making the 4D Imaging Radar Solution available to additional vehicles and industrial applications, Arbe is complementing the company's product offering beyond ADAS and autonomous driving in the passenger vehicle vertical.
Kobi Marenko, CEO of Arbe, said, "We are very excited to cooperate with Qamcom in addressing new verticals, we chose them as a partner due to their unique and deep competence within hardware, software and systems and past experience with radar. Partnering with Qamcom will provide a customized solution that serve specific sensing requirements for all types of implementations like tractors, mining equipment, and delivery POD."
Advanced perception
Arbe's 4D Imaging Radar Solution offers advanced perception capabilities for various applications supporting a variety of use cases including off-road, indoors, high speeds, long ranges, and a wide field of view.
Its technology enables accurate real time inference of the vehicle's ego-velocity, and mapping and localization in unmapped areas.
(With inputs from Automotive Lead Research Team)
If you like this article from Automotive Lead, please feel free to share this in your social media platforms to help your contacts to understand more on this subject
Also read: ASDC, FADA collaborate with Google for industry's digital transformation