Advertisement

Volkswagen is implementing a new strategy. It is accelerating its transformation into a software-driven mobility provider.
By unveiling the ACCELERATE strategy, the company will systematically prepare for the profound changes in the automotive industry in good time.
With Volkswagen leading the way with its global electric offensive, it is also improving the other big issues of the future.
They include integration of software into the vehicle and the digital customer experience will become crucial core competencies.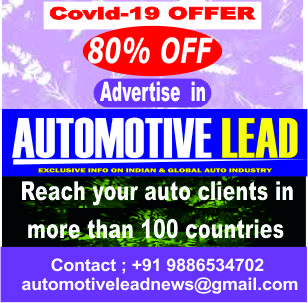 As far as implementing data-based business models is concerned, the company is seeking to attract new groups of customers and tap additional sources of income.
In addition to that, it will make autonomous driving available to many people by the end of the decade.
Ralf Brandstätter, CEO of Volkswagen, said, "E-mobility was just the beginning: the real disruption has yet to come. With our strategy we will ACCELERATE towards the digital future."
He added: "In the coming years, we will change Volkswagen as never before."
In the year 2016, the company started its far-reaching transformation with the TRANSFORM 2025+ strategy, which is being said to be the industry's biggest electric offensive.
Sustainable mobility
With ACCELERATE Volkswagen is planning to transform itself into "the most attractive brand for sustainable mobility".
The automaker also said that it is pursuing three strategic value drivers for the accelerated transformation – "brand value", "scalable platforms" and "valuable enterprise".
All the three, Volkswagen said, are underpinned by specific measures and ambitious goals.
(With inputs from Automotive Lead Research Team)
If you like this article from Automotive Lead, please feel free to share this in your social media platforms to help your contacts to understand more on this subject.
Also read: Volkswagen India streams on WhatsApp for business with customer friendly options