Advertisement

Vedanta Limited has launched the aluminium Cylinder Head Alloy, a critical raw material for manufacturing cylinder heads and other automotive components.
The leading producer of metals and oil & gas said this is its latest value-added offering in its aluminium product line, which caters to various raw material requirements of the automotive industry.
The Cylinder Head Alloy leverages material design to enable automakers improve efficiency of internal combustion engines for improved performance on emission control, in tune with BS-VI and CAFE (Corporate Average Fuel Efficiency/Economy) norms.
At present, this alloy is entirely being imported into India from other countries. Vedanta launched the product for the domestic industry at the 2nd Automotive Raw Material Localization Conclave & Exhibition, hosted by Automotive Components Manufacturers Association of India (ACMA).
Ajay Kapur, CEO – Aluminium & Power, and Managing Director – Commercial, Vedanta Limited, stated, "For India to become a USD 5 trillion economy by 2025 and an economic powerhouse, the entire manufacturing sector has a crucial role to play. India's auto component sector is among the fastest growing but lags in contribution to manufacturing turnover."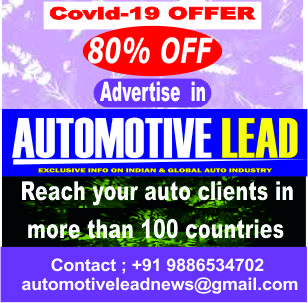 He added: "The Indian auto component industry's aspirations of having a significant share of the global trade calls for a renewed focus on localization on every business front, particularly with respect to sourcing raw materials."
He also said that as India's leading producer of a vast array of globally acclaimed metals and value-added products, Vedanta aims to partner with various industry sectors, especially automotive and auto ancillary industry, across their entire value chain, from large players to MSMEs, for the nation's growth.
World class technology
Vedanta Limited, a subsidiary of Vedanta Resources Limited, has invested in creating this cylinder head alloy capacity of 10,000 tonnes using world class technology of Befesa (Spain) and Properzi (Italy).
This is in alignment with the government's thrust on self-reliance to cater to the domestic requirement of automotive companies and OMEs to depend on indigenously procured material.
Localisation of the domestic raw material supply chain will surely help the Indian automotive industry.
Also at the event, Vedanta showcased its diverse portfolio of high-quality products for the automotive industry in aluminium (Primary Foundry Alloy or PFA, Rolled Products and Slabs), Billets, Zinc (Hindustan Zinc Die-Cast Alloy and Special High Grade Zinc), Lead Ingot and Alloy, Silver Bars, Steel Wire Rods, and Copper Rods, as well as capabilities for high-end value-additions, technology leadership and logistics to support the auto industry.
(With inputs from Automotive Lead Research Team)
If you like this article from Automotive Lead, please feel free to share this in your social media platforms to help your contacts to understand more on this subject
Also read: Busworld Europe brims with confidence over Brussels Expo