Advertisement

Waze is all set to make travels more meaningful. The platform that is bringing together communities on and off the road, has announced Audible has joined its Audio Player Program.
This partnership will give drivers a way to fill time in the car with meaning, learning, art and storytelling, the platform said.
Audible, in association with Waze, offers drivers an Audible membership easy access to its catalogue of more than 600,000 Audible audiobooks, podcasts, Originals and other audio programs. For those travelling with the kids, or heading home from work, road tripping, there's an Audible title to accompany every drive.
Adam Fried, Head of Global Partnerships at Waze, said, "We are very excited to kick off 2021 by welcoming Audible into the Audio Player family."
He added: "Audible is such a beloved brand with a huge catalogue of content and we're thrilled to be able to bring it straight to their drives. Our users have already driven over 100 billion kilometers while listening to content from streaming services on our Audio Player, and we can't wait to bring this experience to even more users thanks to our collaboration with Audible."
Audio content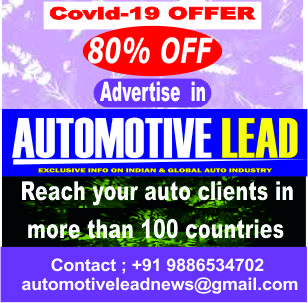 Derek Murphy, VP, Business Development at Audible, said, "We're delighted to be able to offer our members around the world a new way to access Audible."
He added: "Whether you're listening to the latest Audible Original or catching up on a recent best-seller, Audible on Waze allows you to seamlessly enjoy audio content that entertains, inspires and informs you."
Members can listen Audible on Waze by opening the Waze app and tapping the music note icon to select Audible as their audio player.
They can get access to audio content directly through Waze right away, including Audible Originals, audiobooks and podcasts. Also, members will also receive next turn directions from Waze inside the Audible app.
(With inputs from Automotive Lead Research Team)
If you like this article from Automotive Lead, please feel free to share this in your social media platforms to help your contacts to understand more on this subject
Also read: Busworld Europe brims with confidence over Brussels Expo