Advertisement

Neural Propulsion Systems (NPS) has announced the launch NPS 500, which is being claimed as the world's first all-in-one deeply integrated multi-model sensor system focused on Level 4/5 autonomy.
According to the leading player in autonomous sensing platforms, NPS 500 is the most reliable platform for autonomous vehicles that enables the industry to reach Zero Accidents Vision.
Behrooz Rezvani, founder and CEO of NPS, said, 'Our goal to prevent all transportation accidents is the holy grail for autonomous vehicles. We are the sensing system behind the Zero Accidents Platform for large volume deployment at affordable cost. Existing technologies are not sufficient to achieve this paradigm, so we created our own more powerful LiDAR and radar."
He added: "Our AI-driven sensor-fusion system processes this ultra-high resolution data to create the safest and most reliable solution in the market today. The NPS 500 slashes time-to-market for autonomous vehicle manufacturers, while being the most cost-effective."
New sensor-fused system
The radically new sensor-fused system precisely interconnects the NPS solid-state MIMO LiDARTM, super resolution SWAMTM radar and cameras to jointly detect and process 360 degree high resolution data.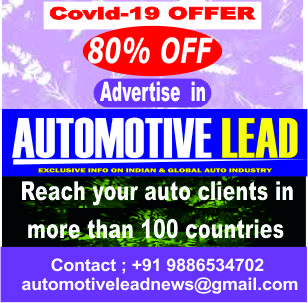 This will give vehicles the ability to prevent all accidents. The densely integrated sensor system enables vehicles to see around corners and over 500 meters of range with ultra-resolution accuracy together with highly adaptive frame rate.
The NPS 500 capabilities make it ten times more reliable than currently announced sensor solutions, said Neural.
Pierrick Boulay, senior analyst at Yole Développement, "LiDAR, radar and cameras will all play significant roles in creating the ideal autonomous driving platform and there is no question that tightly connected sensors with onboard data fusion for automated driving enables more functionalities."
He also said that this direction is unique and is likely to succeed in a market that could reach $25B in 2025 for sensing and computing in both ADAS and robot vehicles.
(With inputs from Automotive Lead Research Team)
If you like this article from Automotive Lead, please feel free to share this in your social media platforms to help your contacts to understand more on this subject
Also read: Busworld Europe brims with confidence over Brussels Expo