Advertisement



Swedish truck maker Volvo has launched a new truck for the construction segment in India today.
With booming infrastructure sector, the Indian construction industry has been growing rapidly  in the verticals like road construction, irrigation projects, hydel projects, stone quarries, marble quarries, granite quarries and many more. To tap the best potential in this vast area of opportunities, customers need truck that can deliver the lowest cost per tonne, carry more load per trip and offer the highest productivity and uptime.
Volvo FM 380 8×4
To address all these demands, Volvo has launched the new model Volvo FM 380 8×4, which is a construction truck that expresses toughness and robustness in a distinctively Volvo way. It has a character that looks right in a road construction, irrigation and quarry. The all familiar Volvo elements are there and they are just enhanced and improved to meet its customer demands.
In a select media briefing at Volvo's Hosakotte plant near Bangalore, Vinod Aggarwal, Managing Director & CEO, VE Commercial Vehicles (VECV), said, " The customers are now more conscious about the cost per ton and they care more about total cost of the ownership. With increased investments in infrastructure projects, he said there are more opportunities for Volvo Trucks in India as customers are willing to opt for highly productive and efficient transport solutions.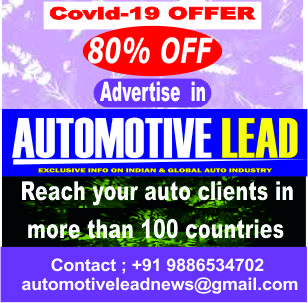 The new model Volvo FM 380 8×4 is an exceedingly flexible truck. The aesthetically and aerodynamically designed product is a superior product. All in all, it is friendly, safe and hardworking truck.
The new model truck provides economical operation with its fuel-efficient I-Shift gearbox, the extended service lives of many components, low repair and maintenance costs and high-body mounting ability.
The vehicle offers the largest capacity body in the segment delivering highest productivity, most powerful and technologically advanced engine and is the only model in its segment to have an Automated Manual Transmission- Volvo's superior I-Shift technology – delivering high fuel efficiency, lower maintenance and better driver comfort. Volvo FM cabin also comes with a host of safety and comfort. Volvo FM cabin also comes with a host of safety and comfort features.
Growth Path
Aggarwal also said the construction truck segment witnessed a robust growth of 88 percent in the first half of this year. The reason is that the road construction activity has increased rapidly in the recent past.
The current average rate of road construction is happening at the rate of 40-42 kms per day in India, he said. At this rate, he said around 10,000 to 12,000 kms of raods are being built in the country every year.
In addition to road construction, there are several other construction sectors too witnessing a boom, throwing new demand for high-efficient trucks in the sector.
The growth in the construction truck segment is mainly because the operators and contractors have started replacing their vehicles with high-tech driven vehicles like Volvo.
According to Dinakar B, Senior Vice President – Sales, Marketing & Aftermarket, Volvo Trucks India, VECV, "Our construction solutions are available in Volvo FM and Volvo FMX allowing our customer, to specify a high-performing, fuel efficient truck with capability. The solutions are tailored to make the operation more productive, profitable and cost-efficient.
Its other models in the construction sector includes Volvo FMX 460 8×4, which comes with the superior engine technology and I-Shift transmission, ensuring high fuel efficiency and lowest cost per ton. This is a truck built for the toughest working conditions,
Yet another model is Volvo FM 420 6×4 Tractor pitched for large capacity applications. The big road and infrastructure projects require handling of large quantities of material over long distances in efficient manner. Each Volvo Tractor is built with enhanced features, strengthened chassis and a more powerful driveline configuration to get the difficult job done quicker and easier.