Advertisement

Volvo Uptime Centre is a new addition in the Indian wing of Swedish commercial vehicle maker Volvo to serve its customers by monitoring and analyzing truck data in real time,

writes Jaishankar Jayaramiah, Editor, Automotive Lead.
We can easily call the Volvo Uptime Centre as the third eye of the Volvo customers as it helps to maintain their vehicles with the assistance from the company.
VE Commercial Vehicles (VECV), the Indian arm of Volvo, has established as many as 12 Uptime Centers across the country with the mother command center at its Bangalore facility.
The centre is projected as an important part of Volvo India's uptime journey with plans to introduce more services in the future.
The company has commenced the operations of Uptime Center in January this year and already it has been receiving good response from the customers, Volvo India claimed.
Interacting with the visiting media persons at Volvo Trucks facility at Bangmane Tech Park in Bangalore today, V Venkateswaralu, Vice-President, Aftermarket, Volvo Trucks India , VECV, said, "The new Uptime Center not only showcases our innovative capabilities but also underscores how keen we are about serving our customers."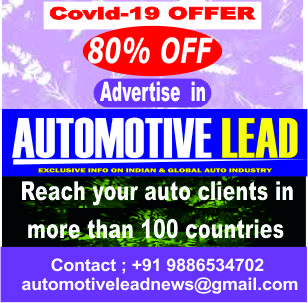 Aftermarket solutions
Volvo's Uptime Center provides aftermarket solution that is required by the customers in one place. The services include Volvo Service Planning, Remote Diagnostics, Predictive Maintenance and Dynafleet, as well as a suite of applications for monitoring Volvo Action Service and Fleet Uptime at site support locations.
The Dynafleet system continuously monitors the truck driving pattern, to help in improving the driver competency and the truck operating conditions. This results in improved truck utilization, minimal idling hours and better fuel efficiency, helping to improve the operational efficiency of the fleet. It also helps track on -road trucks for effective VAS support. Monthly reports are generated and delivered online to Dynafleet activated customers.
VOSP 
Volvo Service Program (VOSP) is to avoid breakdowns and offer urgent repairs to save time and money of the customer. Proactive servicing and preventative maintenance helps save them. So it pays to plan.
Remote Diagnostics helps avoiding unexpected downtime by pro-actively addressing the fault codes. Predictive maintenance monitors the life of truck components that enables proactive planning and timely repairs. It's a revolutionary new way to maximise uptime and expedite repairs.
Mobile App
Under Volvo Action Service plan, the truck maker has also introduced a Mobile App with which the customers can upload their service demand from anywhere so that it will be immediately addressed by Volvo mobile service vans. Currently it is under trial with the customers in India. The company calls this facility as "No matter where you are –we are always ready to help you 24×7. And we won't stop working until the vehicle is back on the road."
Volvo Trucks started its operation in India in the year 1998.So far it has delivered more than 14,600 Heavy duty trucks, maintained the No.1 brand position in the premium market segment, facilitate 40% of coal production and have trained around 108,000 drivers in India.
Related Read : Volvo brings 'Tridem' truck for Indian construction industry
To read more Volvo India stories in our sister concern website Automotive India News, Click here