Advertisement

Japan-based electronics components major Murata is already undisputed leader in the automotive sector. The company is also concentrating more in the new industry revolutions like Industry 4.0 through adoption of IoT. It display in recently held electronica India 2018 revealed its strong presence in this sector too. Jaishankar Jayaramiah, who was one among a few Indian journalists who visited Murata's headquarters in Japan in 2015, finds out what latest the company has in store at Electronica India 2018 trade fair in Bangalore.
Murata, a global leader in the design, manufacture and sale of ceramic-based passive electronic components & solutions, communication modules and power supply modules, has showcased its latest smart automation solutions at electronica India 2018, South Asia's leading trade fair for electronic components, systems and applications held in Bangalore recently.
During the three-day event, Murata has displayed its cutting-edge sensor, communication and power technology products and solutions, which enable enterprises in the industrial and automotive sectors to migrate seamlessly to Industry 4.0 through adoption of IoT.
The Murata booth has also presented products and solutions for smart-factory automation, which is expanding the demand for smaller devices with improved reliability and data processing.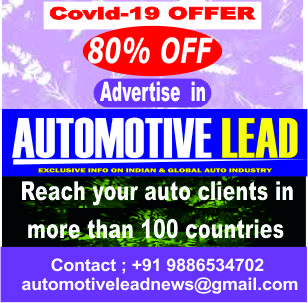 Choi Yong Suk, Managing Director of Murata Electronics (India) Private Limited, said,  "Murata aims to develop new business together with its Indian partner-customers, including by supporting smart-factory automation, in response to government initiatives to increase manufacturing and efforts to increase process efficiency for factory automation."
Low Power Wide Area (LPWA)
Murata has displayed communication modules incorporating LPWA communication standards that combine extended-range data transmission and decreased power consumption. From process management to logistics and warehouse management, LPWA technology offers diverse applications for smart-factory automation.
IP65-rated device
Murata offers a small IP65-rated device for monitoring vibrations and surface temperatures in critical rotating machines and other industrial machinery. An embedded processor in the sensor node sends data wirelessly via a gateway. The wireless vibration sensor node and gateway support signal measurement, data provision, etc. for diagnostic purposes and predictive maintenance, such as early detection of machine breakdown, reduced engineering labor and maintenance costs, minimized downtime, and improved operational reliability and worker safety.
RFID technology 
Gary Han Wee Kwang General Manager Murata Electronics (Singapore) Pte Ltd said, "
RFID technology will play a major role in future smart factories, enabling devices to communicate in real time via radio waves with manufacturing systems hosted on the cloud."
Kwang said the company is offering solutions for smart factories, logistics and human management that connect things in factories (products, production equipment, etc.) to the Internet for higher industrial efficiency and new business creation. The exhibit is presenting cases of these solutions being used with passive RFID products (tags) in smart factories.
BLE Mesh Solution
Assets tracking with BLE Mesh solution of Murata is an indoor positioning system that uses Bluetooth Low Energy (BLE) radio waves for location identification and flow-line analysis in indoor environments such as factories and warehouses, Kwang said.
The BLE tag transmits radio waves periodically to track both assets and workers. Murata's unique receivers capture the transmissions and forward them to a gateway through the company's BLE mesh multi-hopping solution. Murata's SyCloud calculates each tag position based on information from the gateway. Murata's uniquely simple wireless system is easy to install, another benefit for factory environments.
Currently this solution is being sold in Japan and yet to hit the Indian market
Murata has also exhibited its team of demonstration robots, The Murata Cherleaders. The popular robots incorporate the company's latest sensor, communication and highly advanced group control technologies, which reflect the endless possibilities of electronics, including technologies for improved automotive safety and other smart-city applications.
Click here to read Murata's stories published in our sister-concern auto news portal www.automotiveindianews.com too.