Advertisement

VOXX Electronics Corporation (VEC) has launched VOXX Power Systems (VPS), an intelligent battery-backup system for automotive, motorcycle, marine and powersport applications.
VEC is a wholly-owned subsidiary of VOXX International Corporation. According to the company, VPS gives the consumer the power they need, when they need it most by allowing them to jump-start their vehicle from the comfort of the driver's seat and eliminating the need to rely on roadside assistance or traditional jumper cables or jump-packs.
Aron Demers, Senior Vice President, VOXX Electronics Corporation, said, "28% of drivers will experience a faulty battery sometime in their driving and traditional products require either roadside assistance or using jumper cables from another vehicle."
He said these solutions are not ideal since roadside assistance can take upwards of an hour and a half and jumping the battery puts the driver in harm's way from either weather elements or other drivers.
VOXX's new Power Systems solve all of these issues and are operated from the safety and convenience of the driver's seat, he added.
Patent-pending innovation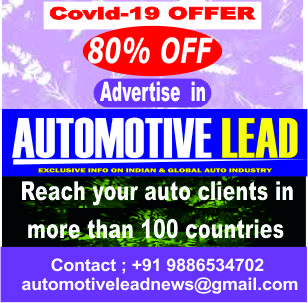 A patent-pending innovation, VOXX Power Systems is the solution to overcoming the deficiencies of similar products in the market.
Majority of jump-start products today are portable in design but rely heavily on the end-user ensuring their tool is sufficiently charged to facilitate a jump-start when needed.
In most of the cases, these products are left at home or in the vehicle exposed to the heat for extended periods of time where the batteries can swell and burst and/or lose their charge, greatly hindering their effectiveness.
The compactness of the VOXX Power Systems is designed to be installed in a vehicle's trunk, cabin, or under the seat, connected directly to the battery, and continually charged with the help of a custom battery charger circuit and automotive grade components that charge only when the vehicle's engine is running.
Moreover, VPS uses propriety methodology to extend battery lifetime. Latest technological advancements allow control of the system with the touch of a button using a Bluetooth®-enabled smartphone.
In case if the user's phone is unavailable, a large, easily accessible "Jump" button is located on the physical unit.
(With inputs from Automotive Lead Research Team)
If you like this article from Automotive Lead, please feel free to share this in your social media platforms to help your contacts to understand more on this subject.
Read more: ROHM releases ultra-compact AEC-Q101 qualified MOSFETs