Advertisement

Abutani Trucking, an authorised dealer of BharatBenz trucks in Assam, crossed a sales milestone of delivering 1000 trucks to customers in the North East.
Abutani Trucking offers sales and service for the complete range of 9-49 tonne BharatBenz trucks. The sales milestone is a testament to growing customer faith and confidence in BharatBenz products, the company said.
It claimed that BharatBenz tankers and mining applications are widely favoured in the region due to their reputation for safety and best-in-class features.
Rajaram Krishnamurthy, Vice President, Marketing , Sales & Customer Service at Daimler India Commercial Vehicles (DICV) stated: "We are delighted to congratulate Abutani Trucking on their delivery of 1000 BharatBenz trucks."
He added that the North East region has a high demand for tipper trucks and that has helped us increase our market penetration. "With a product portfolio offering best-in-class features, excellent safety, swift servicing, and smooth driving, BharatBenz is quickly becoming the CV manufacturer of choice."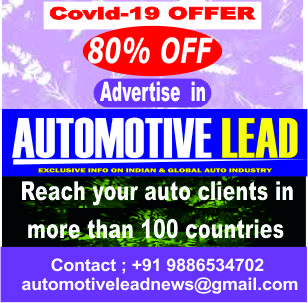 According to Karabi Doley, Dealer Principal, Abutani Trucking, "Abutani Trucking has always strived to offer world-class products and unmatched customer experience.
We extend our gratitude to all our customers for their immense faith in us and BharatBenz products. We have been increasing our service set-up as the volume base for BharatBenz trucks increases in the north East. We are also planning upcoming set-ups in Dibrugarh, Barpeta and Numaligarh."
Growing pan-India network
Daimler India Commercial Vehicles continues to invest in the expansion of its presence across the country.
As far as the North East region is concerned, Abutani Trucking is present in Assam, Meghalaya, Arunachal Pradesh, Mizoram, Nagaland, Manipur and Tripura.
In 2020 DICV inaugurated 10 new dealerships in a single day, taking total touchpoints beyond 250 and increasing servicing capacity by 13,000 vehicles a year.
BharatBenz said it provides a highly skilled and experienced workforce to every sales and service touchpoint in the pan-India network.
The trained manpower understands the diverse needs of the customers and provides impeccable onsite services. They are well equipped with high productivity tools, advanced guided diagnostics, and mobile service vans.
The dealerships provide a series of advanced services such as full maintenance contracts, cashless zero-depreciation insurance, extended warranty, 24×7 roadside assistance, driver training and vehicle tracking systems.
(With inputs from Automotive Lead Research Team)
If you like this article from Automotive Lead, please feel free to share this in your social media platforms to help your contacts to understand more on this subject
Also read: BharatBenz to focus on tailor-made solutions to address every need in the Indian CV industry