Advertisement

BharatBenz, an arm of Daimler India Commercial Vehicles (DICV), has introduced eight new products to its range.
The new arrivals include six new trucks and two new buses equipped with new user-centric features and design elements.
Satyakam Arya, MD & CEO Daimler India Commercial Vehicles, said, "In today's rapidly-changing environment, it is vital to meet the dynamic needs of society. With this in mind, we proudly introduce BharatBenz's expanded new range with special covid-prevention features."
"Both new and current customers will be delighted by our updated portfolio offering the industry's best TCO, as well as our new loyalty program designed to reward the customers for their trust placed in brand BharatBenz," he added.
Ever since the start of BSVI sales in April 2020, BharatBenz's has almost doubled its market share and increased its network to 250 touchpoints across India.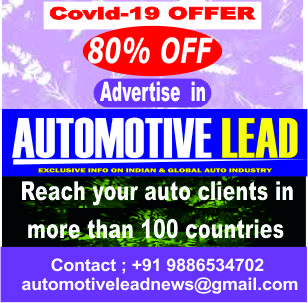 In tune with its innovation-driven market focus and commitment to offer customised solutions, BharatBenz's new set of commercial vehicles are designed to provide unmatched reliability and safety.
DICV has unveiled six new trucks named as BSafe Express (reefer truck for transportation of vaccines), 1917R, 4228R Tanker, 1015R+, 42T M-Cab, and 2828 Construction vehicle.
Two new BharatBenz buses to hit the road soon are the wide-body 1017 variant with a seating capacity of up to 50, and the 1624 chassis available with a parabolic suspension.
BSafe Pack
The company additonally has introduced the BSafe Pack, a range of features available across the entire portfolio that will enhance safety for drivers and passengers.
Adding strength to the Government's on-going efforts to ensure seamless vaccine distribution, BharatBenz offers the 'BSafe Express' for the fight against COVID-19. BSafe Express is a range of 10t to 42t, fully built reefer trucks, custom built for pharma and vaccine logistics.
The currently showcased solution is built on the sturdy 2823R platform known for its reliability, quick turn-around time and low maintenance. The reefer unit is built with best-in-class thermal insulation for outstanding resistance to water and external temperatures.
It is also loaded with a Smart Connectivity System that ensures complete traceability of temperature and other sensor data from shipment to last mile delivery. With this host of advanced features, 'BSafe Express' has emerged as a state-of-the-art solution capable of delivering vaccines in perfect condition to even remote destinations.
(With inputs from Automotive Lead Research Team)
If you like this article from Automotive Lead, please feel free to share this in your social media platforms to help your contacts to understand more on this subject