Advertisement

ROHM has launched the ultra-compact AEC-Q101 qualified MOSFETs, RV8C010UN, RV8L002SN and BSS84X, best-in-class 1mm2 size. According to the company, these products deliver automotive-grade reliability.
They are suitable for high-density applications such as ADAS and automotive ECUs, ROHM Semiconductor India Pvt. Ltd said.
The continuing electrification of vehicles in past some years has considerably upped the number of electronic and semiconductor components used per vehicle.
As a result, the need for a dramatic increase in component density has become even more crucial. For instance, the average number of multilayer ceramic capacitors and semiconductor components installed in a single automotive ECU is likely to increase by 30 per cent, from 186 in 2019 to 230 in 2025.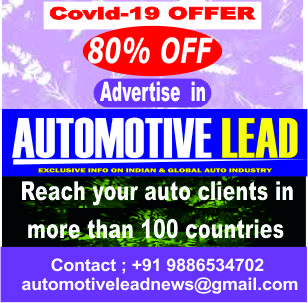 On the other hand, for high density automotive applications that demand greater miniaturization, studies are at present being conducted on bottom electrode packages that can achieve excellent heat dissipation in a compact form factor.
As far as automotive parts are concerned, automated optical inspection (AOI) is performed after mounting to ensure reliability, but with bottom electrode components the solder joint cannot be verified since the terminals are not visible, making it difficult to conduct visual inspection that meets automotive standards.
Original technology
ROHM said it has solved these issues with its original Wettable Flank technology that ensures an unprecedented side electrode height of 125μm in the 1.0mm × 1.0mm size, and leading to increased adoption by a number of vehicle manufacturers.
Extremely high solder mounting reliability is achieved during AOI in automotive systems that require high quality. Also, the new bottom electrode package simultaneously provides both breakthrough miniaturization and high heat dissipation (which are normally in a trade-off relationship). This has made it ideal for ADAS and automotive ECUs featuring higher board densities.
Besides MOSFETs, ROHM is continuing to expand its product lineup of diodes and bipolar transistors.
(With inputs from Automotive Lead Research Team)
If you like this article from Automotive Lead, please feel free to share this in your social media platforms to help your contacts to understand more on this subject.

Also read: Seeing Machines expands driver monitoring system with more features to monitor overall interior and occupants