Advertisement

Balan Engineering, a company based out of Bengaluru, has launched six variants of Electric Vehicles aimed at benefitting individuals and companies focussed on Cargo transport, Agriculture, Civic Amenities amongst others.
Minister for Industries Jagdish Shettar unveiled the vehicles at an event at Hotel Lalith Ashok Bengaluru. Sadananda Gowda, Minister for Chemicals & Fertilisers, Govt. of India and Nitin Gadkari, Hon'ble Minister for Road Transport & Highways and Minister of MSME, Govt. of India, joined the event virtually.
Balakrishnan N, Director, Balan Engineering Pvt. Ltd. said, "We have acquired 25 acres land for setting up the Manufacturing Facility at Bagalkot and the land development activities have been completed. We are awaiting financial closures to start the construction work."
He added, "The investment is over Rs. 50 crores which will be done in two phases to set up the state of the art Manufacturing plant. We will be manufactuirng various types of EVs under our own brand as well as for others who are interested to partner with us. Some major players are already in discussion with us for a tie-up of production in their names."
Manufacturing facility in Karnataka
Balan Engineering will be engaged in the manufacture, assembly and sale of various types of Electrical Vehicles and has received the licence to set up a large manufacturing facility in Bagalkot District, Karnataka.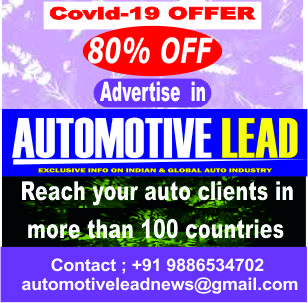 Presently production is in Bengaluru with a capacity of about 300-400 vehicles a month. The factory operations will shift to Bagalkot on completion of the factory in 6-9 months and the Bengaluru facility will then be converted into the city service centre.
The vehicles are fully made in India and in line with Atmanirbar Bharat. The company said it has tied up with very good and reputable motor and lithium battery suppliers. The company's products will inspire confidence in the minds of the users.
(With inputs from Automotive Lead Research Team)
If you like this article from Automotive Lead, please feel free to share this in your social media platforms to help your contacts to understand more on this subject
Also read: Global self-driving car market expected to reach $441.02 billion by 2027