Advertisement

Automotive Grade Linux (AGL) has announced the latest code release of the AGL platform, UCB 10, also known under the codename "Jumping Jellyfish."
AGL is an open source project developing a shared software platform for in-vehicle technology.
The AGL Unified Code Base (UCB), developed through a joint effort by dozens of member companies, is an open source software platform that can serve as the de facto industry standard for infotainment, telematics and instrument cluster applications.
Dan Cauchy, Executive Director of Automotive Grade Linux at the Linux Foundation, said, "The AGL platform is Yocto-based, and for Jumping Jellyfish, we updated to Yocto's first Long Term Support (LTS) release named Dunfell."
He added: "This is significant as it means the Yocto Project will provide patches, fixes, and updates for an extended period of time, something that is essential for automotive systems, which have a longer life cycle than many other embedded Linux applications."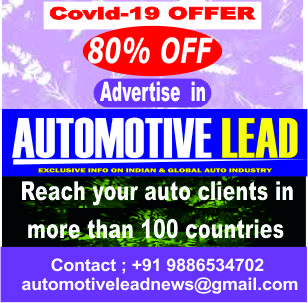 UCB 10/Jumping Jellyfish includes an operating system, board support package, middleware, application framework and application APIs. Notable updates to the AGL platform.
They include: Updated to Yocto Project's first Long Term Support (LTS) release, 3.1 "Dunfell"; New WindowManager 'agl-compositor' replacing agl-service-windowmanager; Reworked autobuild scripts (update in services/apps required)
Board Support Package updates including i.MX8 support,
Automotive Linux Summit
Meanwhile, from December 2 to 4, Automotive Linux Summit (ALS) (ALS) will take place virtually, co-located with Open Source Summit Japan. Join thousands of open source developers, automotive industry leaders and technologists for over 75 sessions discussing new open source developments, best practices and insights across automotive security, instrument cluster, connectivity, virtualization, infotainment, Vehicle-to-Infrastructure (V2X), and more.
Sessions will taking place in the Japan Standard Time Zone, with captioning and translation available in 16 different languages including Japanese, Chinese, Korean and more for every session.
(With inputs from Automotive Lead Research Team)
If you like this article from Automotive Lead, please feel free to share this in your social media platforms to help your contacts to understand more on this subject
Also read: SIAM Automotive Aftermarket webinar highlights importance of locally produced auto parts