Advertisement

Smartron India has unveiled the tbike flex, an e-bike and cargo delivery platform for the last mile deliveries and connectivity.
This comes close on the heels of the launch of tbike One Pro. tbike flex is 'powered by tronX', which offers many customised fleet and rider management features with easy integration into the native IT systems of logistics partners, ecommerce companies and food delivery operators facilitating real-time business intelligence.
Mahesh Lingareddy, founder and chairman, Smartron, said, "tbike flex is an ideal cargo delivery platform for quick and timely delivery of food, groceries, and other goods. 'tbike flex is powered by tronX, the native AIOT platform that enables several smart and intelligent features for fleet owners, riders and last mile delivery operators."
He added that these features allow them to gain real-time insights on the usage such as distance covered, usage parameters, average utilization, wear and team predictions. It also gives features like geo fencing, remote lock and unlock and integrated tcare.
Anoop Nishanth, founder and managing director of the Tronx Motors, the e-bike company of Smartron stated, "Designed and Engineered in India and powered by Smartron tronX, tbike flex is a future ready bike that offers an easy ride experience combined with design sensibility that adapts to varied cargo requirements. Service and after sales service will be available across various cities in the country through Smartron's tcare platform."
Mexico and South America too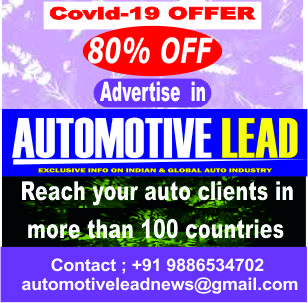 He also said that apart from India, they have been pilot testing tbike flex in Mexico and few South American countries. The feedback has been phenomenal considering the specifications, build quality, ease of usage and cost of ownership. We are confident that tbike flex will be a great product for the cargo segment.
tbike flex is expected to provide a fillip to the 'local and hyper local deliveries', making it significantly cost efficient and convenient.
tbike flex will also be accessible to more cargo delivery staff, as both rider license and vehicle registration are not required.
With prices starting from Rs 40,000 tbike flex combines features of a robust cargo bike with futuristic electric, AI, and IoT technologies and comes with many custom-made accessories.
The features are suited for carrying heavy items and cargo up to 40 kgs within the city while being easily manoeuvrable in congested traffic, minimal parking footprint, thus making it a great alternative to the traditional expensive motor bikes.
The placement of cargo boxes is designed for transporting any kind of goods. tbike flex can achieve 25kmph and has a range of between 75 – 120 km per charge.
Segment first features include high-density swappable battery packs with a high lifecycle of around 1,50,000 kms. This enables local delivery systems to function seamlessly and maintain timelines. It ensures accurate data through its smart and intelligent tronX platform.
(With inputs from Automotive Lead Research Team)
If you like this article from Automotive Lead, please feel free to share this in your social media platforms to help your contacts to understand more on this subject
Also read: https://automotiveleadnews.com/2020/08/19/electric-vehicle-battery-market-projected-at-133-46-bn-by-2027/