Advertisement

Nissan Motor India Pvt. Ltd and Nippon Paint have inked an exclusive partnership to supply paints through a novel Drop Shipment Model.
As per this three-year partnership, Nippon Paint will exclusively provide Nissan Motor dealers with its Nax-Premila range of products for bodyshop operations.
Talking about the partnership, Sharad Malhotra, President, Nippon Paint India Automotive Refinish said, "At Nippon Paint India, we provide innovative paint and coating products & services with a focus to drive win:win and a healthy business for the long term."
He added that they have been proactively working with Nissan in India for past several years and the new exclusive partnership will help them reach out to the entire Nissan dealer network across the length and breadth of the country.
"Ultimately this will result in improved body shop operations, product quality and value that will benefit Nissan dealers and customers," he stated further.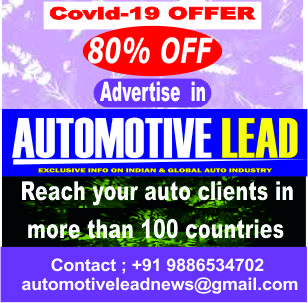 Rakesh Srivastava, Managing Director, Nissan Motor India, said, "It is our constant endeavor to offer excellent service and products to our customers, this partnership will enhance customer experience with standardization of bodyshop process. Our exclusive tie-up with renowned Japanese brand Nippon Paint India will ensure paint supplies at standardized rates through our unique Drop shipment model for our dealership."
Repair and refinishing solutions
Nippon Paint India is a leading producer of high-quality paints and coatings for automotive, industrial, wood and the decorative sector
Nax Premila is a 'premium solvent' borne paint system that focusses on high quality, rapid and cost-efficient paint repair and refinishing solutionsfor automotive body and paint shops.
It is an internationally acclaimed OEM approved brand based on best in class Japanese technology with superior colour matching capability.
As per the partnership, Nax Premila product range will be progressively available across the Nissan dealer workshop network, ensuring the best quality paint repair to Nissan customers.
Nippon Paint India is part of the NIPSEA Group which is a subsidiary of Nippon Paint Japan, which forms the largest coatings group in Asia Pacific and the 4th largest in the world in terms of revenue. Nippon Paint GroupAR is the business unit focused on automotive aftermarket delivering a unified and systematic approach to refinishing in the world.
(With inputs from Automotive Lead Research Team)
If you like this article from Automotive Lead, please feel free to share this in your social media platforms to help your contacts to understand more on this subject
Also read: Nissan Magnite promises low cost maintenance at 29 paise per km