Advertisement

Ford India announced a new variant line-up of its popular compact SUV, EcoSport across dealerships.
The company has also introduced sun-roof on the Titanium trim. This feature is now available across half of EcoSport variant lineup in response to the feedback from customers.
Vinay Raina, executive director Marketing, Sales & Service at Ford India, said, "In the tradition of bringing what consumers want and value, we are happy to bolster the EcoSport line-up and make every variant compelling in terms of features and value."
He added: "With the new line-up, we have not just addressed the customer feedback on making sunroof and key features more accessible but also left scope to add more unique features in the future."
Beginning at a price of INR 799,000 for petrol and INR 869,000 for diesel variants, the new line-up, according to the automotive major, ensure Ford EcoSport remains the vehicle of choice for all compact SUV lovers.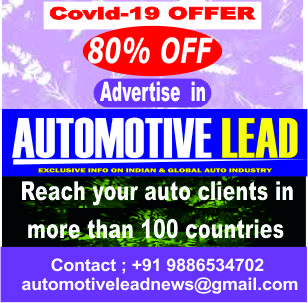 Less expense
Ford EcoSport was rated among the least expensive to maintain in its compact UV segment, by Autocar India in its 2020 Maintenance Report. In the report, Ford EcoSport maintenance cost remained among lowest in the segment with just Rs. 21,754 (or 36 paise per kilometre) to maintain EcoSport petrol and Rs. 27,882 (or 46 paise per kilometre) over a 60,000-KM or five-year ownership cycle.
The vehicle is available with Ford's reliable 1.5l TDCi diesel engine that delivers best-in-class 100 PS power and 215 Nm of Torque. The three-cylinder 1.5-litre Ti-VCT petrol engine delivers segment-best 122 PS of power & 149 Nm of torque.