Advertisement

Ceva, Inc. has announced that Renesas has licensed a new, high-performance CEVA DSP to power its next-generation automotive System-on-Chip (SoC).
DSP-based solutions of Ceva, a leading licensor of wireless connectivity and smart sensing technologies, are for the automotive market and target the most demanding sensor processing and AI workloads associated with automated driving and electrification.
Gideon Wertheizer, chief executive officer of Ceva, said, "We are honored that Renesas, a world leading automotive semiconductor supplier, has selected our leading-edge DSP solution for its next-generation automotive SoC."
He added: "Automotive manufacturers are continually adopting more cameras, radars and other sensors throughout the car to ensure a safer and more automated driving experience. Our leading-edge DSPs along with our software framework and stringent safety support are set to play a pivotal role in deploying these complex systems."
Safety and self-driving applications
According to Naoki Yoshida, Vice President of the Automotive Digital Products Marketing Division at Renesas, "In active safety and self-driving applications, DSP processing is a key IP for processing and segmenting sensor data generated by sensors on vehicles."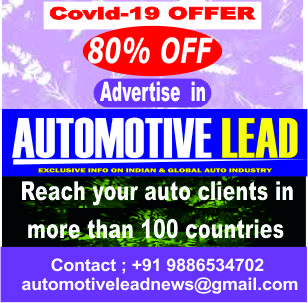 Yoshida added: "Ceva's automotive DSP solution helps us achieve the underlying processing capabilities required for the technological advances of our next-generation automotive SoC customers."
The NeuPro-S and SensPro products of Ceva have been licensed by multiple automotive semiconductors and OEMs to power a variety of intelligent processors ranging from ADAS systems (Driver Monitoring Systems, Imaging, Intelligent Cameras, Radar, V2X Communications) battery management, and powertrain platforms.
For in-cabin sensing and automotive infotainment, Ceva offers a range of sound, vision and sensor fusion hardware and software solutions that improve the user experience and safety of occupants.
(With inputs from Automotive Lead Research Team)
If you like this article from Automotive Lead, please feel free to share this in your social media platforms to help your contacts to understand more on this subject
Also read: ROHM's new automotive converters offer stable output even with fluctuating input voltage