Advertisement
Indian commercial vehicle giant Tata Motors has launched the Tata Signa 5525.S as India's highest GCW prime mover (tractor) in 4×2 segment.
The Signa 5525.S 4×2 is designed with the company's Power of 6 philosophy empowering customers with the power of enhanced performance, lower total cost of ownership, higher comfort and convenience.
The vehicle is Powered by Cummins 6.7-litre engine with a power rating of 250hp and torque rating of 950Nm from 1000-1800rpm. It ensures fatigue-less driving and reduced turnaround time for more trips and higher revenue.
The drivetrain of the Signa 5525.S is designed with G1150 9-speed gearbox, 430mm dia. organic clutch and heavy-duty RA110 rear axle with enhanced pulling power.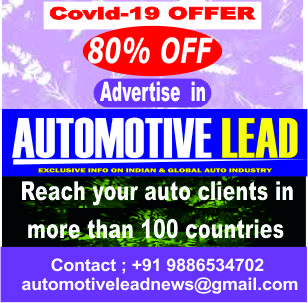 The tractor comes with three distinct drive modes – Light, Medium and Heavy, coupled with Gear shift Advisor.
RT Wasan, Vice President, Product Line, M&HCV, Tata Motors said, "Each of these new vehicles come factory fitted with the Tata Motors' digital solution for optimal fleet management, the Fleet Edge, to further enhance the productivity of the fleet and improve customer profitability."
It is available with the popular Signa cabin. The company said it is the country's highest selling M&HCV cabin offering 3-way mechanically adjustable driving seat, spacious sleeper berth, tilt & telescopic steering system.
Advanced Technologies
The Signa 5525.S' suspended cabin guarantees lower NVH characteristics and provides a comfortable ride even on tough terrains.
The powerful air conditioning system coupled with Ambient Air Temperature sensor assures comfortable all-weather driving and lower fuel consumption.
Its advanced features like Engine Brake and iCGT brake provides greater vehicle control and lowers the maintenance costs.
The multiple GCW ranges are available on 51T, 52T, 53T, 54T and 55T with appropriate trailer combination.
It may be noted that recently the company launched in India's biggest tipper truck Signa 4825.TK. Toi know further details on tipper truck Signa 4825.TK – Click Here
If you like this article from Automotive Lead, please feel free to share this in your social media platforms to help your contacts to understand more on this subject.