Advertisement

Germany, August  20, 2020 – The Germany-based LiDAR sensor leader Ibeo Automotive Systems GmbH will commence worldwide delivery of its new ibeoNEXT LiDAR sensor starting in October 2020.
The sensor is backed by a completely new type of photon laser measurement technology and it works without moving parts (real solid-state). The LiDAR sensor generates an additional black-and-white image, like a camera.
It is developed by Ibeo in-house and produced in accordance with automotive series manufacturing standards. This compact sensor is suitable for driver assistance systems and also for automated driving at levels 3 and 4.
In addition, Ibeo will provide new software for environmental perception and classification of objects for the ibeoNEXT.
Dr. Ulrich Lages, CEO of Ibeo Automotive Systems, says, "LiDAR is the key technology to ensure maximum security in the automation of processes. Our new ibeoNEXT solid-state LiDAR meets these requirements and can be used in a wide range of applications."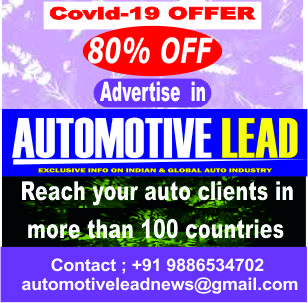 Many vehicle makers are relying on LiDAR as a key technology for advanced driver assistance systems as there's no automated driving without sensors.
Furthermore, now Ibeo will begin to take orders and make deliveries of its ibeoNEXT solid-state LiDAR. The new sensor from the German-based LiDAR developer generates a high-resolution 3D point cloud for reliable object detection.
Unique Feature
The additionally generated intensity image is an unique feature of ibeoNEXT  It allows  to function as a kind of black-and-white camera. Hence Ibeo calls this the fourth dimension (or simply 4D). Particularly the intensity image is advantageous for lane recognition while driving.
The compact and modular design of the new ibeoNEXT sensor permits different setups for specific customer use cases.
The ibeoNEXT LiDAR backed by solid-state technology also has a long range and high spatial resolution when scanning the environment, allowing exact modeling of the environment. Accordingly, changes in the course of the road are detected faster and more accurately – which is particularly important for lane recognition, for example.
ibeoNEXT-LiDAR  Data
Modular design with various fields of view in the range
Plug-and-play: ECU and display software available
Compact design
Processing of over 1 million distance values per second
Applicable to a wide range of applications and markets
If you like this article from Automotive Lead, please feel free to share this in your social media platforms to help your contacts to understand more on this subject.