Advertisement

The United Kingdom-based Brigade Electronics, a global leader of vehicle safety systems, has pitched its Backeye 360 for safe vehicles at construction site.
Backeye 360 provides the driver with a complete surround view of the vehicle in real time in a single image.
The system combines images from ultra-wide-angle cameras. This results in a 'bird's-eye view' of the vehicle and its surrounding area in real time. This helps drivers to see people and objects as they maneuver their vehicles, explained Corey Heniser of Brigade Electronics INC.
Work sites have several challenges when it comes to visibility. Not only are they dusty and dirty places to be, but when this is combined with nighttime hours or difficult weather conditions, it may be dangerous for workers in the site from moving vehicles.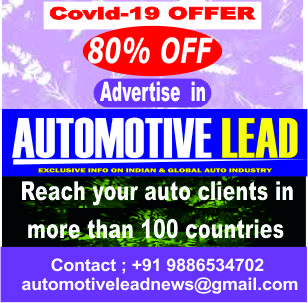 Therefore active safety systems are crucial to assist drivers to enhance safety for workers engaged in these conditions. This is why the company always recommend that a combination of both passive and active systems like cameras and alarms are fitted to vehicles for the ultimate safety solution, said Heniser.
Vehicle safety systems are helping to address the issues at construction site. The passive systems like mirrors and cameras are assisting a driver to spot objects in a vehicle's blind spot, while active systems such as operator alerts and back-up alarms, ensure that drivers receive an immediate warning if an object is present and pedestrians are aware instantly that a vehicle is nearby.
Backsense radar obstacle detection, an active technology, can detect stationary and moving objects even in the difficult environments, including in darkness. It gives the driver an audible and visible warning when objects are within a certain distance.
Heavy duty radar systems that are waterproof and smoke resistant can operate in high or low temperatures. It can also easily be heard in noisy environments, making them ideal for construction sites.
Also Read: Brigade Electronics introduces network radar system for safety of road users from construction vehicles
If you like this article from Automotive Lead, please feel free to share this in your social media platforms to help your contacts to understand more on this subject.