Advertisement

Tata Motors has announced the launch of Ultra T.7. According to India's largest commercial vehicle manufacturer, Ultra T.7 is the most advanced Light Commercial Vehicle (LCV), designed specifically for urban transportation, with its all-new sleek Ultra cabin.
The cabin has been engineered for a sleeker version to offer the best-in-class comfort and agility with its optimum dimensions of 1900mm wide cabin to reduce the turnaround time.
Tata Motors said the reduced turnaround time ensures higher earning potential for the truck owners and brings more efficiencies in the logistics sector for profitability.
According to V Seethapathi, Vice President, ILCV Product Line, Tata Motors, "With the introduction of the latest Ultra T.7, Tata Motors furthers its commitment to scale new heights of innovative automotive manufacturing to provide a variety of products for diverse applications at minimum operation costs."
He added that the Ultra T.7, with its pioneering and award winning design, possesses the ability to bring the best of both worlds – comfort and agility – while aiming to offer the highest profitability for its owners.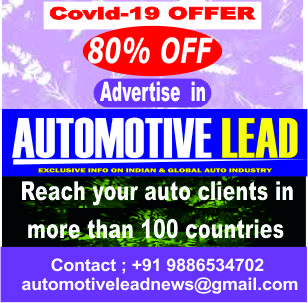 "With the industry best operating economics, superior fuel efficiency and power, longer tyre life, it makes the best product in the category," he stated.
The Ultra T.7 range comes with a modular platform with variants of various deck lengths and in 4-tyre and 6-tyre combinations to suit a wide range of applications.
Technologically-advanced
It is powered by the technologically-advanced 4SPCR engine, with 100hp of power and 300Nm of torque from 1,200 to 2,200rpm. It has underpinnings of a strong modular chassis design for better durability and radial tubeless tyres, offering increased fuel economy.
Also, the Tata Ultra T.7 is designed keeping in mind Tata Motors' 'Power of 6' philosophy, which promises superior fleet profitability, vehicle performance, driving comfort, convenience and connectivity, along with safety – all with a lower total cost of operations (TCO).
Tata Motors said this has been validated with extensive real-world and pilot testing, across various challenging terrains and conditions. Tata Motors is the only Indian commercial vehicle manufacturer offering the power of choice of three unique and distinct cabin options to its I&LCV customers – Ultra, SFC and LPT range of trucks.
(With inputs from Automotive Lead Research Team)
If you like this article from Automotive Lead, please feel free to share this in your social media platforms to help your contacts to understand more on this subject
Also read: Tata Elxsi placeed among the best of Premium Engineering Service Providers by Zinnov Zones