Advertisement

Swedish automotive technology major Veoneer, Inc. will  introduce the new generation EyeSight on the all-new Subaru Levorg. 
Veoneer will start manufacturing systems for the Japan market starting this year.
Subaru selected Veoneer due to its experience in stereo vision systems and opto-mechanical design capabilities.
Jan Carlson, Chairman, President and CEO of Veoneer, saiod, "We are proud to have partnered with Subaru on the next generation EyeSight system for the all-new Levorg.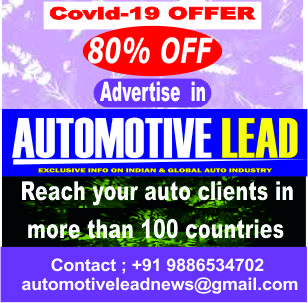 Veoneer leads the industry in stereo vision systems and is honored to custom design a version that is at the heart of Subaru's ADAS solutions, he said.
The next generation EyeSight hardware will be a variant of  4th generation stereo vision system of Veoneer. It is re-engineered to meet Subaru's original specification.
Way back in 2012, Subaru first introduced EyeSight in the United States and it has become a leading system in the automobile industry.
Better detection
Backed with two cameras mounted on a wide-baseline design, the next generation EyeSight allows for better detection of pedestrians and vehicles in intersections and on curved roadways.
The new generation system doubles the field-of-view. Substantially it increases the resolution as compared to previous generations.
Also the system has enhanced optical robustness and mechanical rigidity to improve detection performance while retaining a compact design package.  Integrated in the system package is a Xilinx Zynq XA processor hosting algorithms developed by Subaru.
If you like this article from Automotive Lead, please feel free to share this in your social media platforms to help your contacts to understand more on this subject.