Advertisement

In a bid to encourage electric vehicle (EV) adoption and create adequate EV charging infrastructure, the Indian government has cut down the taxes on EVs and chargers to 5%, the lowest GST slab, effective from August 1, 2019.
The GST tariff on all EVs has reduced from 12% to 5% and on EV chargers and charging stations from 18% to 5%. Also, hiring of electric buses with the capacity of more than 12 passengers by local authorities will be exempted from GST.
The emerging EV industry in the country has been pushing for further reduction in taxation to promote adoption of the green vehicles, along with encouraging new players to enter the ecosystem. Now the GST cut has prompted many prospective players to enter EV industry while many existing players welcomed the move of the government.
Related Read : Bosch India demonstrates electric vehicle solutions, gears to back Indian EV sector
In his tweet, Mahindra & Mahindra's MD Dr Pawan Goenka, said, "Mahindra has many EV projects in progress. We will review immediately to see if we can fast forward some of them. We will also look at faster ramp up of capacity."
Goenka said it as one more bold enabling step by the government of India to support EV movement.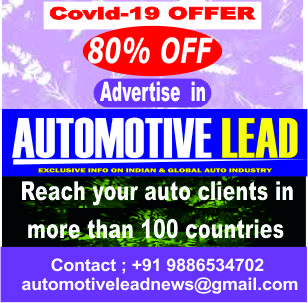 Related Read : Mahindra Electric, Baghirathi strengthens eMobility stream in Karnataka
With the GST rates coming down the financial viability for 3W and even 4W for shared mobility becomes positive. Now let us just do it, he added.
SIAM's president Rajan Wadhera, said, "The government's vision of increasing electric mobility in the country has been acknowledged by the GST Council by significantly reducing the GST rate on electric vehicles.
Related Read : Electric trucks to touch annual sales of 2.25 mn units by 2025 : Frost & Sullivan report
"We are thankful to the GST Council for accepting these recommendations, which were proposed by SIAM in our white paper released a year ago to promote the growth of EV in India."
Wadhera also said that GSt exemption to local authorities hiring electric buses will help popularise EVs and increase penetration in the country.
He also mentioned that the automotive industry is currently going through a difficult time and SIAM has requested government intervention to stimulate demand so that the industry can turn around from the current difficulties.
S S Kim, MD and CEO, Hyundai Motor India, "We welcome the GST Council's historic decision to reduce the GST on electric vehicles from 12% to 5% and on EV chargers from 18% to 5%. The tax benefit will help create an ecosystem that will encourage faster mass adoption of EVs in our society."

Rahil Ansari, Head, Audi India said, "The lowering of the GST rate on EVs from 12% to 5% is definitely will give a boost to EVs in India and we are confident that that it will motivate customers looking for both entry-level EVs as well as luxury EVs that will enter the market.
"We are pleased that this coincides with our plans for introducing the Audi e-tron in India by this year," Rahil said.
Related Read : SEG Automotive to produce 3W e-motors in India
"The government has also placed special emphasis on development of necessary charging infrastructure during the Union Budget announced recently which shows its keenness towards growth of EVs in India.
Pankaj Tiwari, India Business Head – Avan Motors, "What started with FAME II, followed by the budgetary benefit by the Finance Minister extending tax benefit of Rs 150,000 on the interest paid on the loans taken for the purchase of EVs, the GST Council's decision to reduce the rate on EVs and chargers to 5% has clearly established the government's intention of a long-term view towards the segment. We assure our commitment aligned with such initiatives by bringing state-of-the-art products and technologies to the market."
Nagesh Basavanhalli, MD & CEO, Greaves Cotton, "The reduction in GST is on expected lines and a logical extension of government's electric push.
Basavanhalli said, This along with other EV friendly measures will push the industry onto fast lane and promote greater adoption by end user as means to affordable last mile mobility. We look forward to India's rise as an EV manufacturing hub and we will continue to play an important role in this transformation."
Related Read : 22Kymco enters India with plant announcement
Sohinder Gill, CEO of Hero Electric India, said the reduction in GST will reduce the prices by 7%. This move also sends clear signals to the Industry on government's keenness in promoting EVs.
However, Gill said that even after the GST reduction, the prices of the affordable segment EVs will still be much higher than IC engine vehicles and will remain the biggest stumbling block for purchase. He said the industry and the government must work together to create price parity at-least for 2-3 years so as to trigger mass adoption.
Some of the steps requested by SMEV are- Subsidy on all the EVs should be Rs 20000/Kwhr of battery as it is for the buses; financing by Public sector banks; mandating businesses that use polluting vehicles for their operations to switch to electric and a major awareness campaign on the benefits of EVs by the Govt under "Swachh Bharat" initiative. The GST on the spares batteries is still 18% and that should also be brought down to 5% to ensure that the EV users continue to enjoy the low running cost advantage."
Tarun Mehta's (CEO, Co-founder- Ather Energy, said tThe Union budget has given a much-needed push to the EV industry and the outcome of the GSTCouncil meeting is even more welcoming. The reduction of GST rates will reduce the upfront cost of buying a vehicle by Rs 8000-10,000.
Related Read : Ather Energy rolls out India's largest e-charging infra in Bangalore
Automotive Lead magazine is one of the biggest source to know about electric vehicle industry. Click here to read lined up EV articles.
Do you like this article? If so, hope you will share this with others for the benefit of the EV industry.
Do you have any EV stories to share with us, then feel free to call us on +91 9886534702 or write to onumini@gmail.com