Advertisement

Indian electric vehicle giant Mahindra Electric and Bangalore-based shared mobility service provider Baghirathi Group have flagged off a fleet of 50 electric vehicles comprising Mahindra e-Verito vehicles from the Karnataka government Secretariat in Bangalore today, marking the beginning of the eMobility Awareness Campaign spearheaded by the state government.
The flag-off took place in the presence of Karnataka chief minister Siddaramaiah and  R V Deshpande, Minister for Medium & Heavy Industries, who also shared their vision of eMobility for Karnataka, at the event.
Mahindra Electric has also announced of pumping in an additional investment of Rs 400 crore  in the next 5 years in Karnataka towards expanding its capacity, setting up of new EV technology innovation centers and expansion of the skilled team working in the EV space.
The Baghirathi Group also announced the launch of its brand rydS, which will focus on low carbon, zero emission sustainable mobility solutions for all.  Through rydS, Baghirathi Group plans to deploy 1000 electric vehicles for its enterprise clients. This deployment augments the recently announced electric vehicle and energy storage policy of the state government.
Mahesh Babu, CEO, Mahindra Electric said, " Karnataka is our home ground and we already have three fully functioning facilities in Bengaluru. The role played by Bhagirathi in urban mass mobility is giving an impetus to electric vehicles as well with the recent order of 1000 eVeritos being one of the biggest in Indian corporate mobility".
According to Mahesh Hariharan, Founder Chairman of Baghirathi Group said, "rydS marks the next stage of evolution of our organization, building further on our vision of creating shared, connected and sustainable mobility solutions.  Our action plan focuses on developing the infrastructure for manufacturers to support a fleet of electric vehicles across the country, starting with Bengaluru."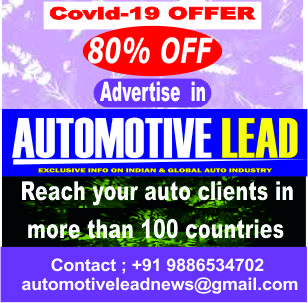 The Baghirathi Group is a shared, B2B mobility solutions service provider to corporates and educational institutions.  It currently operates more than 3000 vehicles in an owned and aggregated business model. It targets to run 10,000 vehicles in the next 3-5 years.