Advertisement

Frost & Sullivan has honoured Renovo with the 2020 North American Enabling Technology Leadership Award. This was based on F&S' recent analysis of the edge-centric automotive data management software market.
Renovo has created a noteworthy edge-centric advanced driver assistance system (ADAS) data management software platform that provides reliable, fast and advanced automotive data solutions.
Renovo is helping automakers improve feature-development, increase customer satisfaction and develop new revenue streams by enhancing the development of vehicle data pipelines and real-time data filtering.
According to Melek Ozturk, Industry Analyst, "Today's car manufacturers have major software-centric challenges — self-driving, electrification, over-the-air updates — that require continuous iteration driven by a perpetual supply of real-world data, and yet no way exists to move these massive data sets from the vehicles to the cloud."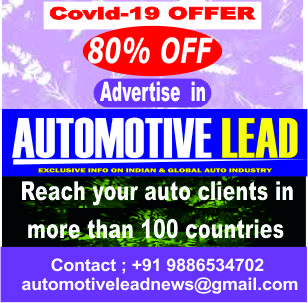 He added: "Renovo's platform leverages the vehicle's built-in edge computing power to refine the raw data into compact and economical insights that can be moved efficiently on a real-time basis across an entire fleet of vehicles."
Robin Nijor, Chief Commercial Officer at Renovo, said, "At Renovo, we provide our automotive customers with solutions that refine and fully utilize the tremendous amount of data being produced by today's connected vehicles."
He said further: "We are humbled to receive Frost & Sullivan's award that recognizes the hard work of our team. We want to thank our customers and industry partners who have helped us scale our award-winning platform over the past ten years."
Twin advantages
Renovo provides its customers two main advantages: bring down data costs, by minimising their reliance on expensive cloud storage and compute; and time, by allowing them to collect data at the source and process it on the edge before sending only the most insightful data to the development teams.
These groups can then build and deploy updates that improve increase feature reliability, vehicle safety and enhance the overall customer experience.
(With inputs from Automotive Lead Research Team)
If you like this article from Automotive Lead, please feel free to share this in your social media platforms to help your contacts to understand more on this subject
Also read: Toyota's facility to launch new system usability research