Advertisement

SKF India's Automotive Aftermarket division has announced the launch of three new products, in a bid to address customer needs for improved durability and performance.
The new products including Chain and Sprockets for two-wheelers, Timing Belts and Steering and suspension systems for four-wheelers.
This range of new innovative products, SKF India said, are of high quality, superior strength and deliver long life.
According to S Venkat Subramaniam, Director Automotive Business, SKF India Ltd, "These new Automotive aftermarket products demonstrate our dedication to understanding and fulfilling the needs of our customers."
He said further: "Designed to support the enhanced performance needs, these new products come with world class quality, which SKF is known for and aims to deliver great reliability and durability to vehicle owners of both two and four wheeler category."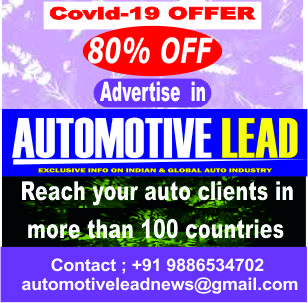 "We believe that customer satisfaction is paramount and have been working on introducing new product lines that deliver the correct balance of performance and value to customers," added Venkat Subramaniam.
Low noise level
While the Chain and Sprockets for two-wheelers come with high quality, low noise level and superior strength, Timing Belts for four-wheelers are equipped with high strength and tensile cord. They are resistant to heat and oil and carry high load-carrying capacity.
The steering and suspension for four-wheelers, SKF said, has superior load carrying capability, high durability and long life.
SKF also said it is committed to innovate, apply fresh thinking, create new business models and use our skills, experience and resources to help customers meet their needs.
(With inputs from Automotive Lead Research Team)
If you like this article from Automotive Lead, please feel free to share this in your social media platforms to help your contacts to understand more on this subject
Also read: Federation of Automobile Dealers Associations starts dealer satisfaction study