Advertisement

Sona BLW Precision Forgings Ltd (Sona Comstar) has inaugurated a state-of-the-art differential assembly manufacturing plant at Manesar, Haryana.
According to the leading automotive systems & components manufacturer, the plant manufactures Differential Assemblies and e-Drive Modules for its global customers, furthering the vision of 'Atmanirbhar Bharat' and 'Make in India for the World'.
The new unit is spread across five acres and is expected to generate direct employment for 720 skilled workers and indirectly create thousands of more downstream jobs.
Talking about the development. Sunjay Kapur, Chairman, Sona Comstar said, "We are very pleased that our latest manufacturing facility has started its operations. This facility was built with the intention to focus on manufacturing differential assemblies for our EV customers globally."
He added: "We have used state-of-the-art technology and processes in this plant to meet the stringent quality requirements of our customers."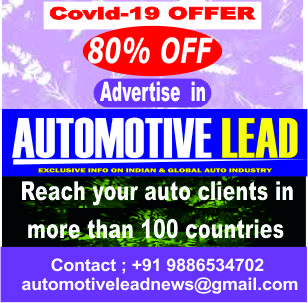 The facility is located at Manesar which is a preferred manufacturing destination on the Delhi Mumbai Industrial Corridor (DMIC).
Also, it provides seamless connectivity via road and rail with seaports on the western coast.
Global manufacturer
An Indian origin, global automotive systems & components manufacturer, Sona Comstar has nine manufacturing and assembly plants spread across India, China, Mexico, and the USA.
It is one of India's leading automotive technology companies, designing, mission critical automotive systems, manufacturing and supplying highly engineered and components such as differential assemblies, differential gears, conventional and micro-hybrid starter motors, BSG systems, EV traction motors (BLDC and PMSM) and motor control units to automotive OEMs across US, Europe, India and China, for both electrified and non-electrified powertrain segments.
Interestingly, Sunjay Kapur, the Chairman of Sona Comstar, is also Vice President of the Automotive Component Manufacturers Association (ACMA).
(With inputs from Automotive Lead Research Team)
If you like this article from Automotive Lead, please feel free to share this in your social media platforms to help your contacts to understand more on this subject
Also read: Busworld Europe brims with confidence over Brussels Expo