Advertisement

The Indian automobile industry witnessed one of the best recovery rates since unlocking began as November continues to record positive momentum by growing 29.32% on month-on-month, said Federation of Automobile Dealers Associations (FADA)
However on year-on-year basis, the negative slide continues with degrowth of -19.29%.
In its November'20 Vehicle Registration Data, FADA said tractors and Passenger vehicles kept the festive spirits continuing by registering a growth of 48.7% and 13.6% during the festive season.
Specifically in the month of November, Tractors and PV grew by 8.47% and 4.17% YoY. Meanwhile, 2W, CV and 3W continued to fall by -21.4%, -31.22% and -64.98% YoY respectively.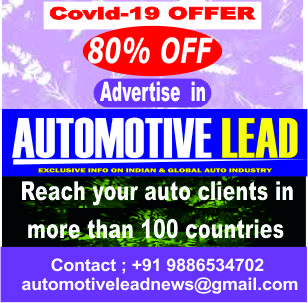 According to FADA, While inventory level for PVs (25-30 days) is now closer to FADA recommended range of 21 days, 2W inventory continues to be in high range of 45-50 days.
Stating that PV dealers continue to face supply side issues, the industry body said it requested the Government to increase Infra Spending (including timely payment) and urgently announce an attractive Incentive based Scrappage Policy to revive M&HCV segment.
FADA president Vinkesh Gulati said, "Automobile Industry has seen one of the best recovery rates since unlocking began as November continues to see positive momentum by growing 29.32% on MoM basis. On YoY basis, the negative slide continues with
degrowth of -19.29%."
As per FADA data, new launches and specially compact SUV's continued to show good demand in PV segment. The focus in 2W continued itsshift from 100cc to 125 cc and above category due to good harvesting coupled with Dhanteras-Diwali and Marriage Season.
Good demand
Small Goods Commercial Vehicles continued to see good demand with increased level of transportation and last mile connectivity needs. With safer means of travel in customer's mind and schools and colleges continued to remain closed, demand of Bus remains weak. Similarly, M&HCV segment continues to play spoilsport with excessive capacity, high prices of BS-6 models, finance issues and higher fuel prices.
(With inputs from Automotive Lead Research Team)
If you like this article from Automotive Lead, please feel free to share this in your social media platforms to help your contacts to understand more on this subject