Advertisement

The Federation of Automobile Dealers Association (F A D A) organized the State level conference 'Vyapar Karnataka' in Bengaluru.
Around 150 businesspersons and women entrepreneurs participated in the event, who own and operate automotive retail business for two-wheelers, passenger vehicle and commercial vehicle manufacturers.
With the theme of the conference 'Collaborate, Accelerate and Celebrate', the event aimed at making the Federation every Auto Dealer's one stop destination for the concerns pertaining to the Automobile Retail Industry. F A D A intends to address the challenges of the key stakeholders with the aim to keep up the positive momentum in the automobile industry.
Dr M P Shyam, Chairman F A D A Karnataka in his welcome address said, "Vyapar Karnataka was the first of the kind of symposium that had been held in the Bengaluru in last 15 years. Appraising the gathering about the Karnataka auto retail industry, he said that the industry provided direct employment to 3 lakh people and contributed Rs. 8,000 crores to the exchequer by way of taxes. The changes that were sweeping the industry were as if the 4th industrial revolution was taking place. Hence, having discussion and dialogues among dealers was important as such interactions would open way to new opportunities."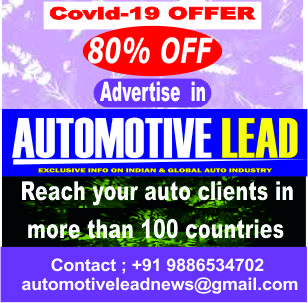 https://automotiveleadnews.com/2019/02/09/fada-projects-30-jump-in-dealerships-in-5-years/
Ashish Harsharaj Kale, President of Federation of Automobile Dealers Association ( F A D A) said, "We believe that the state of Karnataka has immense growth potential for the automotive retail business. The 7th edition of Vyapar was being held in Bengaluru. Coming times will see tsunami of changes in the times to come and the dynamics of business are set to change. He appraised the Karnataka dealers about F A D A and the role it was playing in helping dealers brace with the changes and in addressing dealers concerns and he asserted that  F A D A shall always be at the forefront for its members."
The  panel discussion on Auto Dealership 2.0 by Shalu Jhunjhunwala from Google, Arindam Lahiri from ASDC and  Rakesh Arora from Yes Bank discussed  about dealership environment  which is set to change in times . Since Vahan is being implemented in the state, RTO and NIC officials apprised dealers about the new system of  work .
Vyapar Karnataka also witnessed for the first time the organisation of Open House discussions among the two-wheeler, Passenger Vehicle and Commercial Vehicle dealers about day to day operational problems they faced with F A D A  and  KADA office bearers.