Advertisement

Bosch India had conducted a massive conference in 2018 in Bangalore to reveal its services, products and solutions catering to the markets 'Beyond Mobility'. The 2018 conference was a super hit among the Indian industry.
Now Bosh India has scheduled its Bosch Beyond Mobility 2020 on December 4 this year as virtual conference.
The company's current year virtual conference is expected to throw more light on several other sectors including energy and connected products, such as power tools, security systems, infrastructure, connected solutions and many others.
During 2018 Beyond Mobility conference, Bosch India told beyond mobility solutions have gained 35% and have contributed greatly to the Bosch Group's turnover in the past few years. It also said that it is pursuing a "3S" strategy: sensors, software, and services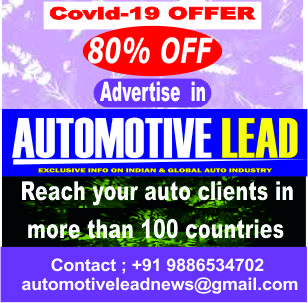 Bosch's beyond mobility initiatives in India are leading it into new verticals with digital solutions in the core. Be it connected industry, energy efficiency, smart home or other areas, Bosch is continuously growing due to successful collaboration of its cross-divisional teams, engineering heritage and strong presence on the Indian market.
Let's wait for December 4 to analyse about the revelations made at the forthcoming Bosch Beyond Mobility virtual conference.
Also Read : Bosch India's 'Beyond Mobility' 2018 conference focusses on multiple solutions offered in several other sectors
Another Interesting Read : Bosch India demonstrates electric vehicle solutions, gears to back Indian EV sector
(With inputs from Automotive Lead Research Team)
If you like this article from Automotive Lead, please feel free to share this in your social media platforms to help your contacts to understand more on this subject.