Advertisement

German auto technology major Bosch has showcased a range of personalized connected solutions to transform the future of mobility.
Being involved in more than 70 projects for passenger cars and commercial vehicles, Bosch is all set to further support OEMs in their launches of BS VI compliant vehicles through tailor-made solutions and requisite servicing.
Addressing a press conference in Delhi today, Dr. Markus Heyn, Member of the Board of Management, Robert Bosch GmbH said, "Bosch is a company with vast experience in mobility and beyond. We not only focus on creating an automated, electrified and connected mobility ecosystem but also strive towards making vehicles a smart and safe companion in the future."
"The future of mobility in India will be clean, efficient, safe and connected. Bosch has been providing technological solutions for 98 years in India and continues to be a leading provider of mobility services. With the transition to BS VI,
we have been at the forefront in partnering with our customers in delivering cutting edge solutions to meet the mandate," said Soumitra Bhattacharya, Managing Director, Bosch Limited & President, Bosch Group in India.
He further added, "We are actively participating in shaping the future of mobility in India through our technology agnostic approach. With a customer focused approach, we actively support the Government's initiatives towards the auto sector with an India first objective."
Products & Solutions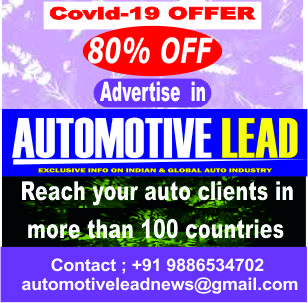 Bosch's vision for the future of mobility is to look at areas including clean, efficient, safe, automated, and connected. This is tied to three technological developments: automation, electrification, and connectivity.
The company also accelerates development of electric vehicles. Its electric powertrain system is engineered for efficiency, economy, and dynamics. Aligned with Bosch's goal of achieving carbon neutrality, these optimized powertrain systems are key to solving challenges in energy usage and climate change.
Bosch has developed an integrated system for Light electric vehicles with performance classes ranging from 1 to 20 KW, to have an all-in-one solution that enables a safe and dynamic ride experience.
Electronic Engine Management Systems
Bosch provides a range of engine management systems' technologies specifically designed for two-wheelers. The technologies include innovation in components for fuel injection and supply, air management, ignition and exhaust-gas treatment, and engine control units.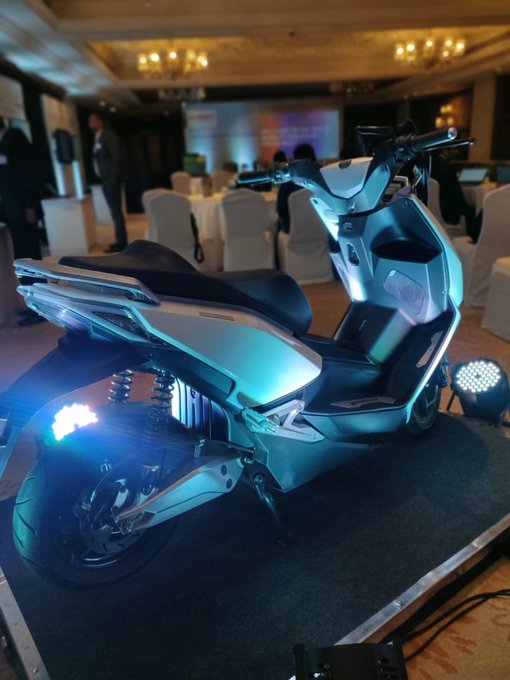 In addition to being BS VI compliant, the electronic engine control with sophisticated sensors offers significant benefits over the conventional carburetor systems, making it fuel efficient and reducing up to 16 per cent of CO2 emissions.
Electronic battery sensor  
The Electronic Battery Sensor (EBS) offers information on the status of 12-V lead-acid batteries used in the electric vehicles, while keeping the battery aging effects at bay. By offering this relevant information, the EBS allows for the implementation of an optimized electrical-power management (EEM) system in the vehicle and supports fuel- and CO2 saving technologies.
Hybridization solutions with 48V systems  
The 48V hybrid system allows continued powertrain electrification for small passenger cars with complete charging through recuperation. The system supports functions like advanced start-stop, regenerative braking and coasting while improves efficiency and driving experience
Connected and Services
Bosch combines its IT competence with extensive automotive know-how, ensuring it's connected and services solutions are personalized, comfortable, convenient, safe, and secure. With an in-depth understanding of vehicle data, long-term experience with mobility services and with connectivity solutions with the ecosystem, Bosch creates a new range of services, driving efficiency and reducing stress while offering scalability for future possibilities. The multilevel security solutions provide maximum data protection and data security.
These solutions include 3D display, Driver and Passenger Monitoring (AI), Battery in the Cloud, Convenience Charging and Perfectly Keyless solutions enhanced with advanced security.
Another noticeable solution from Bosch is the eCall, an emergency call system for cars, which enables a faster emergency response in case of accidents and other emergencies. Bosch already delivers this service to Daimler in more than 50 countries and in 18 languages, and is now expanding its services to the rest of the world.
Safety and Automated Solutions
Driver assistance systems are the starting point for safety in mobility. Bosch's precision systems greatly increase safety and assist a driver throughout the journey. The technology major's driver assistance systems are enabled by data fusion and smartphone integration which makes it possible for all OEM's to support the driver in complex and critical traffic situations. Features including Electronic Stability Program (ESP), adaptive cruise control, traffic jam assist guarantee enhanced driving safety and comfort are part of its ADAS solutions.
Connected mobility
With the economy gearing up for implementation of BS VI norms by April 2020, Bosch draws up on its automotive lineage to manufacture all related solutions. The use of re-engineered parts such as the Lean Electronic Fuel Injection System (LEFIS) for three-wheel vehicles by Bosch will effectively address BS VI norms and reduce the industry's carbon footprint. On par with the rising demand for connected vehicles, Bosch is constantly attempting to develop technologies and solutions for emission, stress and accident-free mobility.
Also Read : Auto Expo 2020 kick-starts in Delhi with great fanfare