Advertisement


Alongside, Mercedes-Benz India has also unveiled the AMG A35 4M Limousine. The luxury car maker has taken a completely new approach to this particular model, revolutionizing the sedan segment by infusing it with a new feeling of spaciousness.
Besides this, the company has unveiled the sporty and stylish luxury SUV the new GLA, which had its world premiere in December 2019The new GLA now has even more powerful proportions and stance that compliments its SUV stance.
Also showcased at the trade show was the all-new generation GLE 'hip-hop'. Packed with all manner of cutting-edge active driving assistance and the MBUX user experience multimedia system.
Matthias Luehrs, Head Region Overseas, Mercedes-Benz Cars commented "India remains an important emerging market for Mercedes-Benz and the Three Pointed has earned impeccable customer trust that is the hallmark of a fundamentally strong brand."

Martin Schwenk, Managing Director & CEO, Mercedes-Benz India commented,"We are confident that the introduction of the A-Class Limousine will further reinforce Mercedes-Benz's strong presence in the luxury car market in India and give us an edge."
The AMG GT 63 S 4 door coupe – Mercedes-AMG GT 63 S 4MATIC 4 door Coupe, is the world's fastest series production four-seater. It special driving experiences with a top speed of up to 315 km/h. Powerful, up-to-date 6-cylinder in-line and V8 engines with outputs ranging from 320 kW (435 hp) to 470 kW (639 hp) allow completely new driving experiences and combine impressive performance with modern efficiency.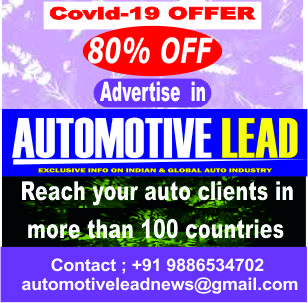 The AMG A 35 4M Limousine expands the AMG portfolio as an attractive entry-level model in every respect. The AMG Performance 4MATIC combines the best possible traction with lots of driving fun.
The New GLA offers more convenience, more safety and is a testament of modern luxury. The profile of the new GLA has changed quite a bit. Compared to its predecessor, it has become taller and shorter. The reason: it only gained in size, where it truly gained in convenience for the passengers. The GLA is the perfect package: spacious, safe and intelligent, as well as efficient and sporty. It features an iconic design that redefines its class again. It combines masculine off-roader genes with our philosophy of sensual purity.
Other showcases in the trade fair includes AMG C 43 Coupe, AMG G 63, Electric car – EQC 400 4MATIC Edition 1886. Sedans includes Mercedes-Maybach, New E-Class, MB Certified C-Class and SUVs like New long wheelbase GLE, New GLC