Advertisement

Luxury car giant Mercedes-Benz inaugurated a state-of-art new workshop facility of Akshaya Motors, at Bengaluru's prime location of Hosur Road.
This is Mercedes-Benz's first facility in the southern market based on MAR 2020, the new brand presentation of the Three Pointed Star.
Martin Schwenk, Managing Director and CEO, Mercedes-Benz India said, "Karnataka continues to be an important market for Mercedes-Benz India and Akshaya Motors is an integral part of our success story in this market."
It is Mercedes-Benz India's first 'MAR 2020' facility in South India, underlining the new retail presentation focusing on Design & Architecture, Format & Structure, People & Processes and Digitization, says Martin Schwenk.
MP Shyam Shetty, Managing Director, Akshaya Motors said, "Akshaya Motors has rich experience in luxury automotive business and our customer centricity has been key to the success over the years. Since 2011, we have sold more than 4800 Mercedes-Benz vehicles and rendered 49,000 Star Services. Today, we employ a 198-member team to deliver the Star Experience across all our touch points. This modern luxury workshop, aligned to the new brand presence of Mercedes-Benz will offer an unparalleled vehicle ownership experience."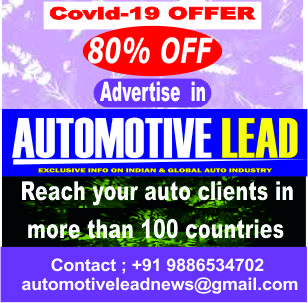 The workshop can service all models of Mercedes-Benz passenger cars including EQC.
The facility has been set up with an Investment of Rs. 4.5 crore covering an area of around 20,000 sq. ft with 50 professionally trained staff and 11 service bays (of which 6 productive PMGR). It can service more than 4500 cars per year.
Mercedes-Benz has also relaunched its Premier Express Prime 2.0 (PEP 2.0) service programme with the inauguration of the new service facility at Akshaya Motors. With PEP 2.0 customers can now get their Mercedes-Benz services under three hours.. This service initiative will be rolled-out in phases across the country, covering 18 outlets in 11 cities by Q1 2022.
Also Read : Get My Parking mobility startup to back Mercedes Benz for digital parking