Advertisement

Volkswagen India unveils its technological prowess at the Auto Expo 2020 as it showcased the ID. CROZZ, an all-electric vehicle based on its Modular Electric Drive Matrix (MEB) for the Indian market.
It has also displayed the globally renowned TSI Technology, symbolic to Volkswagen, through the RACE POLO. The carline will feature in Volkswagen Motorsport One Make Championship Series.
Steffen Knapp, Director, Volkswagen Passenger Cars said, "We, at Volkswagen, take immense pride in showcasing our best technology to the Indian customers through the ID. CROZZ & RACE POLO. The two are symbols of Volkswagen's ground breaking and innovative technologies that continue to offer Volkswagen's core DNA of safety, build quality and fun-to-drive experience."
"The ID. CROZZ is a true representation of Volkswagen's capabilities in developing electric vehicles. As an organization, the company has committed to the Paris Climate Agreement of 2015 and intend to be a completely carbon neutral brand by 2050.", Knapp said.
Globally, the Volkswagen Group is investing € 33 bn in the development of electric vehicles, with nearly 1/3rd the investment by brand Volkswagen. The ID. model family comprises of a range of vehicles across segments, starting with the recently introduced ID. 3 to the ID. SPACE VIZZION, he added.
ID.CROZZ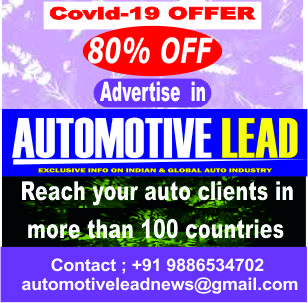 The ID. CROZZ is a combination of a four-door coupé and sports utility vehicle in one.  A sporty, interactively designed zero-emission all-rounder with an all-electric drive delivering a power of 225 kW. The vehicle has a top speed of 180 km/h and can cover up to 500 km (NEDC) on one battery charge. The car is compact yet spacious owing to the flexible MEB platform.
Sirish Vissa, Head of Volkswagen Motorsport said, "The Polo continues to be the most loved hatchback among Indian customers. We are thrilled to bring the race version of the Polo back to the Indian racing circuit, enabling our Indian drivers to experience this powerful hatch. As a brand, we relentlessly make efforts towards providing the best of technologies to our Indian drivers."
RACE POLO
The RACE POLO is backed by a 1.8l, 4-cyclinder TSI engine delivering a peak power of 230hp (push to pass active) and a torque of 320 Nm @ 3200-4600 rpm. Further, the powerful engine is mated with a 6-speed sequential gearbox. The car utilizes an electronic shift actuator for quick gear changes and has safety features that protects the driver from changing down gears. The car adheres to the international standards of motorsport safety systems and provides an unparalleled driving experience.
Also Read : Auto Expo 2020 kick-starts in Delhi with great fanfare