Advertisement

The technology used in vehicles is accelerating faster than ever before.  This has made it hard for the testing methods of the past to keep pace with the technology of future vehicles.  A one-day seminar organized by National Instruments (NI) has thrown light on how using an open, platform-based approach can future proof the test systems and increase the test coverage.

Jaishankar Jayaramiah of Automotive Lead reports.
With industry-leading I/O, flexible off-the-shelf hardware, and the powerful NI LabVIEW development environment, you can create user-defined solutions for applications ranging from HIL and functional test to in-vehicle data logging, dynamometer control and testing of cameras and radars for ADAS and connected cars, said many of the NI professionals participated at the seminar in Bangalore.
NI has expertise in a wide range of automotive applications ranging from ADAS to Connectivity, Infotainment and HIL.
Automotive Industry is advancing rapidly and NI experts in the seminar said that the company is seeing not just one or two but multiple trends in the industry.
Major among them is an outburst of the amount of embedded software going into vehicles. A modern vehicle runs on more than 100 billion lines of code and companies are looking to invest heavily into software engineering.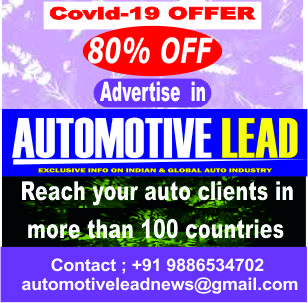 ADAS is introducing new technologies into vehicles. There are a lot of different sensors being incorporated into vehicles for Driver Assistance. And it is not only limited to these sensors but there are a bunch of wireless protocols that will make up the future connected car. There are several different wireless protocols all competing in the V2X space and test systems need to support all of them as well as any future standards.
Sensor fusion is adding another complexity. Today most vehicles use smart sensors with decentralized processing, making it easy to test subsystems by themselves.
Another major trend is vehicle electrification. This brings in requirements from the energy and power electronics space as well as the need to run much faster simulation loops.
Presenting key note address at the seminar,  Aditi Chauhan, Regional Marketing Manager- India, Middle East and Russia, said, "As modern vehicles undergo a radical advancement today because of trends like ADAS, V2X, Sensor Fusion, Electrification, features that were once a convenience like parking assistance and cameras have now become life saving features like emergency braking. While these trends are really path breaking for the consumers, the ever- changing regulations have begun to stretch organizational budgets and challenge the Test Managers. Hence, there is an urgent need for an open, flexible, platform-based Test solution that not just helps Test Departments with the current Testing needs but also allows them to stay ahead of the Technology innovation curve and be ready for the future needs of the Automotive industry."
NI professionals also said the companies involved in the auto technology need to address diverging challenges as they have to constantly innovate to keep pace with the technological advancements and they need to ensure quality of their solution within reduced timelines and cost in the competitive market.
They said NI's open platform combines three critical and interrelated elements: productive software, modular hardware, and an expansive ecosystem.
Making presentation at the seminar, Archan Mudwel, Automotive Field Marketing Manager – India, Middle East and Russia, "NI's platform based on the open PXI standard allows engineers across the Automotive domain tackle the changing requirements of testing these complex systems. Engineers can use test systems based on the open NI platform to validate ADAS subsystems like radars and cameras, test wireless radio and navigation standards within the Infotainment and Telematic units as well as for testing the electric powertrain."
Through live demos and technical presentations in the seminar, NI has covered the topics like
Modular approach to DAQ and in-vehicle data logging from Sensors and Vehicular Networks like CAN
Scalable and Modular HIL Test Systems for Automotive subsystems using the PXI platform & the open NI VeriStand framework
Testing for Battery Management Systems(BMS) and Electric Motor Controller for EVs and HEVs.
Integrated System HIL testing of Radars and cameras for ADAS systems by the emulation of targets for the radar and video replays for the camera systems
Test Cell – Measurement and Control (dynamometer testing, endurance testing)
Building Software-Defined ATEs for Infotainment Testing and Visual Inspection of Clusters.
Addressing the gathering, Ramesh Krishnan N, Director, MAXEYE TECHNOLOGIES made presentation on V2X, GNSS, Infotainment Test & Vehicle Telematics.
On the sidelines of the seminar, Krishnan told Automotive Lead that MaxEye is basically test and measurement company focussed on automotive RF and Wireless tests.
Within automotive, he said the company's key focus is on Advance Driver Assistance System (ADAS) testing, Infotainment test, Telematics, Vehicle2Vehicle communication among others.
He said the company's clientele list in this sectors stretches from the key customers like Hyundai Mobis, Mahindra, Harman, Visteon, Renault Nissan and JLR.
NI's Bangalore seminar attracted huge response from the automotive industry and the company will also be conducting such seminars on August 28 in Chennai and September 18 in Pune.