Advertisement

Busworld International CVBA and Messe Frankfurt India have announced that the ninth edition of Busworld India will be held from 25 – 27 August 2022 in Bengaluru.
During the pandemic, the public transportation segment witnessed a major slowdown as bus ridership and service levels were severely impacted and public transport operators were strained due to lack of revenue.
With situation slowly getting back to normal, public transportation is gradually starting to recover and the stakeholders of bus and coach industry are looking forward to make a strong comeback in the market.
India's leading trade fair for the bus and coach industry, Busworld India 2022 will throw open its doors from 25 to 27 August 2022 in Bengaluru, bringing new sourcing and networking opportunities on its show floors.
Knowledge Sessions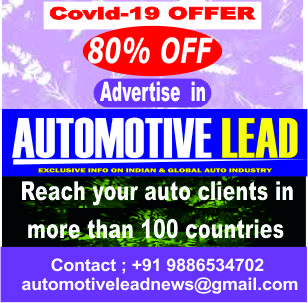 Even during the slowdown a year ago, Busworld India continued to keep the industry connected and updated through a series of virtual webinars and knowledge sessions.
During a recent webinar on "Restoring bus in public transport through collaboration between Asian cities and the bus industry" hosted by Busworld India, Prasanna Patwardhan, President, Bus & Car Operators Confederation of India (BOCI), urged the government to support STUs and private bus operator alike to increase the public preference toward buses. He stressed that the government should completely open up luxury services by buses to private sector and let State Transport Undertakings (STUs) compete with private operators on quality of services.
Also a part of the webinar panel, Dr Ganesh Raj Joshi, Researcher, United Nations Centre for Regional Development (UNCRD) suggested the implication of smart congestion relief policies, and improving bus infrastructure to reduce traffic congestion level in India:
Like Integrated usage of land, transport planning, transport mode integration and use of high-occupancy vehicles can primarily help in reducing the traffic congestion level in the country.
The Indian government's goal to add maximum electric buses on the road has given rise to huge opportunity for both vehicle manufacturers, as well as component suppliers and charging infrastructure suppliers.
Also Read : Busworld India 2018 Opens on a High Note, New Vehicle Launches a Big Draw
With new opportunities arising in the industry, Busworld India 2022 targets to be a crucial meeting point for industry decision makers, such as private and public bus and coach operators, vehicle manufacturers, component, accessory and software suppliers to reconnect and rebuild their value chain more strongly.