Advertisement

Located in the strategic auto retail locations in Bangalore, "La Maison Citroën" phygital showrooms launched by Citroën India are among the first "La Maison Citroën" in India that is ready ahead of the start of pre-booking date of March 1, 2021.
The showrooms will also provide customers a Test Drive experience and full-fledged After-Sales services.
"La Maison Citroën"
The company claims "La Maison Citroën" will disrupt the codes of traditional automobile distribution. A giant screen placed on the façade of the showrooms attracts passers-by, encouraging them to walk inside.
A full digital ecosystem will link seamlessly the digital experience of customers and will enrich the journey at the showroom with ATAWADAC reception Bar, Citroen Origins touchscreen and high definition 3D configurator.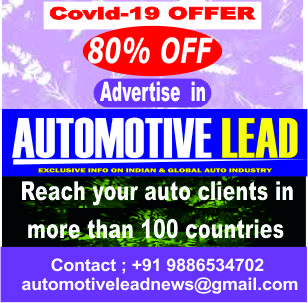 As part of the 360° Comfort strategy for India, Citroën will provide a range of services to build trust with consumers with unmatched comfort, never experienced before. These services will include attractive finance and leasing services through Citroën Finance and Insurance and 30 minute Guaranteed Trade-In facility.
The Aftersales workshop, will offer innovative services at your fingertips as Anytime Anywhere Acces, 180 Minute RSA Guarantee,  Virtual Remote Diagnostics,  Periodic Service & Maintenance with Pickup & Drop and Genuine Spare Parts availability within 24 hours
Roland Bouchara, SVP, Sales & Marketing, Citroën India, says, "We are excited to innovate and launch the "La Maison Citroën" in India and the Bengaluru phygital showrooms are an important milestone as we gear up towards the launch of our first car C5 Aircross SUV. The showroom will have numerous screens, debuting the ATAWADAC experience and a unique High Definition 3D configurator allowing customers to experience the product with a 360° view and personalise their product and services."
"Citroën is all about comfort and digital innovation, and through this La Maison Citroen phygital showrooms, we are confident that we will be able to bring a revolution in the way an Indian car consumer looks at his car purchasing journey. At the time of launch of the C5 Aircross SUV, La Maison Citroen will welcome customers in 10 main cities in India," said Verany, VP, Sales & Network, Citroën India.
Also the New Citroen C5 Aircross SUV at La Maison Citroën as been unveiled by  Sathyamurthy G, Head of Sales, PPS Motors Pvt Ltd, Bengaluru and Pruthvi GS, Business Head, PPS Motors Pvt Ltd, Bengaluru