Advertisement

Brakes India has launched Ezsteer, a high-performance power steering fluid for the PC, MUV and CV range of vehicles.
According to Brakes, which is one of the leading brake manufacturers in India, this new product provides enhanced frictional characteristics and longer drain period intervals up to 1,60,000 kms and meets the performance standard of GM TASA specification.
Sujit Nayak, Vice President – Aftermarket, Brakes India said, "Brakes India is an established player in the brake fluid and coolants space. Given the need to enhance overall vehicle performance and safety for end consumers in this competitive market, it is imperative to expand our product range.
This entry into power steering fluid strengthens our existing portfolio and reinforces our commitment to safety and changing consumer requirements''.
The performance benefits of this non-synthetic fluid also include smooth engagement and disengagement of clutch, high wear resistant at extreme temperature and pressure conditions, high oxidation stability, corrosion resistance and antifoaming property and excellent seal compatibility.
Nationwide network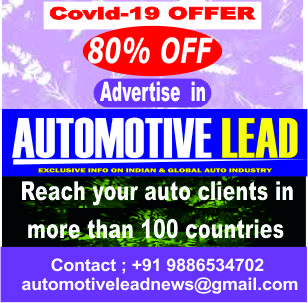 Ezsteer is available in sizes of 500 ml and 1000 ml. It will be sold through Brakes India's nationwide network of distributors and dealers across the country. Based on the needs of the market, more ranges and variants will be introduced as needed.
At present, Brakes India's line up of fluids include DOT 3, DOT 4, DOT 4+, Vericool, Aquacool, Ezcool and Ezclean (brake cleaner), sold under the brand of TVS Girling. Now with the launch of Ezsteer, all fluids under the house of TVS Girling have been given a new name and new look under the brand of TVS Sprinter.
The name Sprinter symbolises fluid flow and agility, which plays a crucial role in the performance of a vehicle. This brand change gives the TVS Sprinter range of fluids a distinct identity and product positioning, to aid further penetration into the market.
(With inputs from Automotive Lead Research Team)
If you like this article from Automotive Lead, please feel free to share this in your social media platforms to help your contacts to understand more on this subject
Also read: Electric cars' environmental friendliness still under doubt, says Continental study